Only in English
News
Fuglefestival 2019
Programme
Volunteer
Species list
Deviation
Log
Ringing numbers
About us
Volunteers 2019
Volunteers 2017/18
Volunteers 2015/16
Recording area
School project
Accommodation
Guiding
Publications
2011-2018
1957-2010
Transport
Contact
Shop & support us
Bird Obs Norway
Videos
Log in
Search the site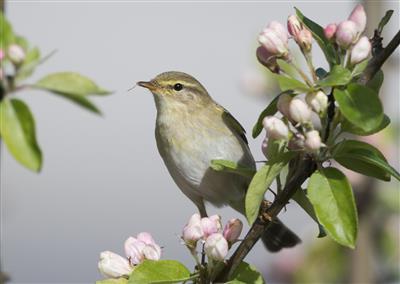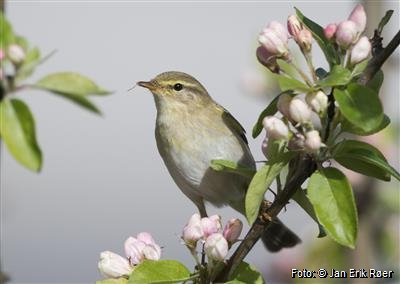 Bird of the week - Willow Warbler
Willow Warbler
-Phylloscopus trochilus-
This species is Norway's most common bird that breeds all over the country.

The Willow Warbler is a migrating bird that overwinters in Africa. It also breeds at Lista, but it is especially remarkable here by the large number of individuals that migrate through this area. The migration here usually starts in late April and continues into May. The first ones to arrive are the males, followed by the females later.

The Willow Warbler has a gentle song and nests on the ground. If you are not observant, it's easy to miss it, despite being very common. At Lista Bird Observatory, the Willow Warbler is one of the most ringed species. The numbers from the station show a tendency of earlier arrival in the spring.

The use of playback in the autumn during the first years from 1990 to 1993 is the reason why these years have been taken out of the material. Therefore, the standardized monitoring for this species is valid from 1994.

Data from Lista Fuglestasjon since 1990:



Figure 1. Timing of migration at Lista Bird Observatory
This graph shows the timing of migration throughout the year, taken from the observations of our daily counts. The number is the total number of years for all years. Note: our counts in spring are from March 15 to June 10 and in autumn from July 15 to November 15.
Figure 2. Observations per year at Lista Bird Observatory
This graph shows the number of observations distributed by years. The yellow line is the average for all years. Note that the observations for 2018 will be completed in November.