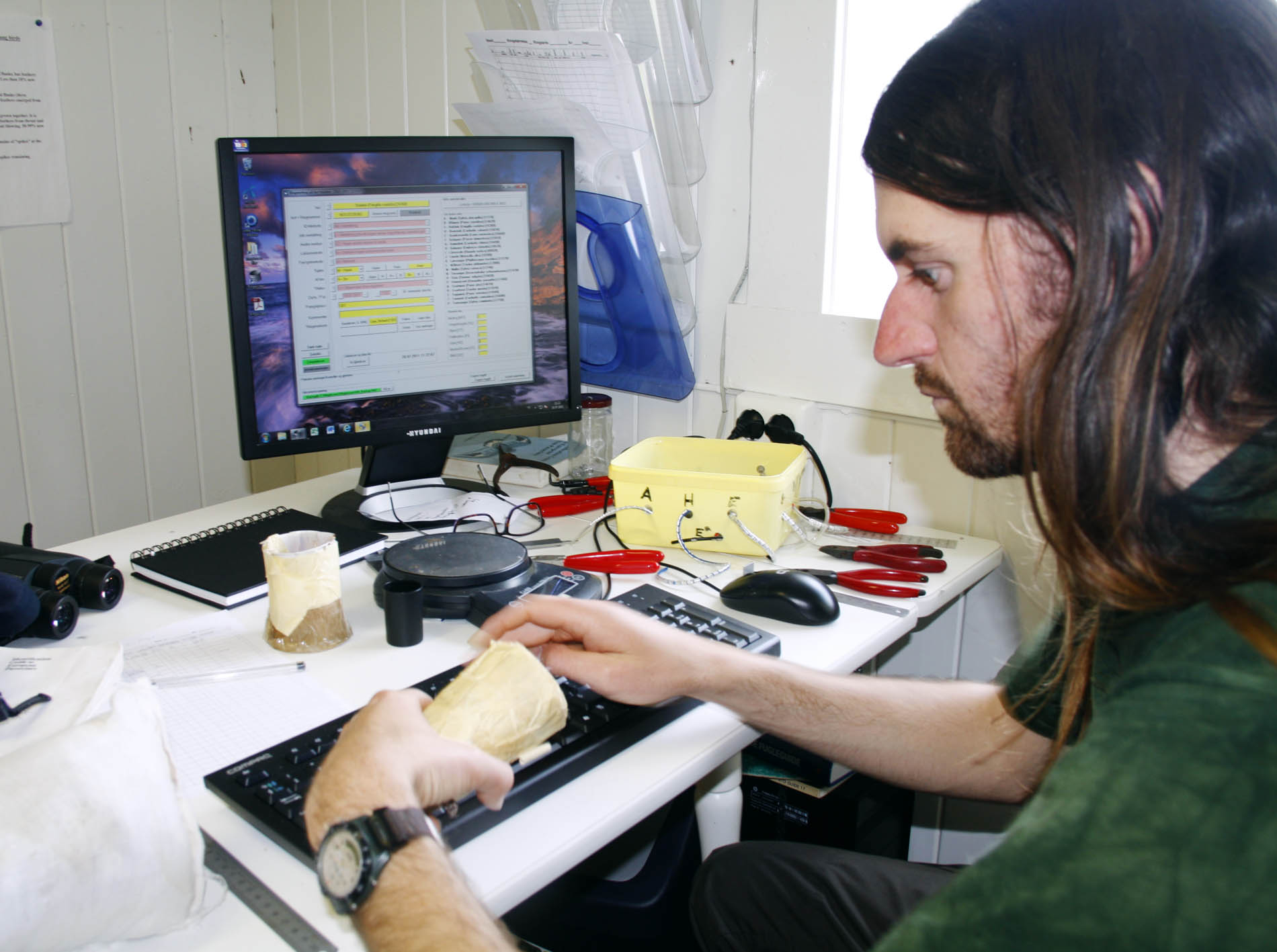 By the ringing table.
As the bird is examined, all data gets saved electronically.
Live updates from the ringing room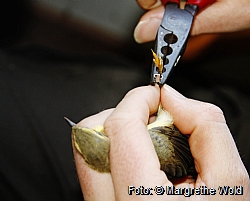 Willow warbler being ringed.
Follow the ringing directly as birds get registered. In addition to seeing which birds are ringed here and now, you can also look at the numbers for other days, and how the different species are doing compared to the previous 20 years. The system updates every ten minutes. Take me there!
By M. Wold

This season, the observatory initiated electronic logging in the ringing room, and can now present updated ringing numbers every ten minutes.

In addition you can also pull up a monthly or a yearly summary, as well as species list.

From the main menu on the upper left, click on "Ringing numbers" under "Log", or go directly to


today's ringing numbers

.