Only in English
News
Support us
Volunteer
Species list
Deviation
Log
Ringing numbers
Yearly totals
Abroad
About us
Volunteers 2019-2021
Volunteers 2015-2018
Recording area
Norwegian list
Accommodation
Guiding
Publications
2011-2021
1957-2010
Transport
Contact
Bird Obs Norway
Videos
Log in
Search the site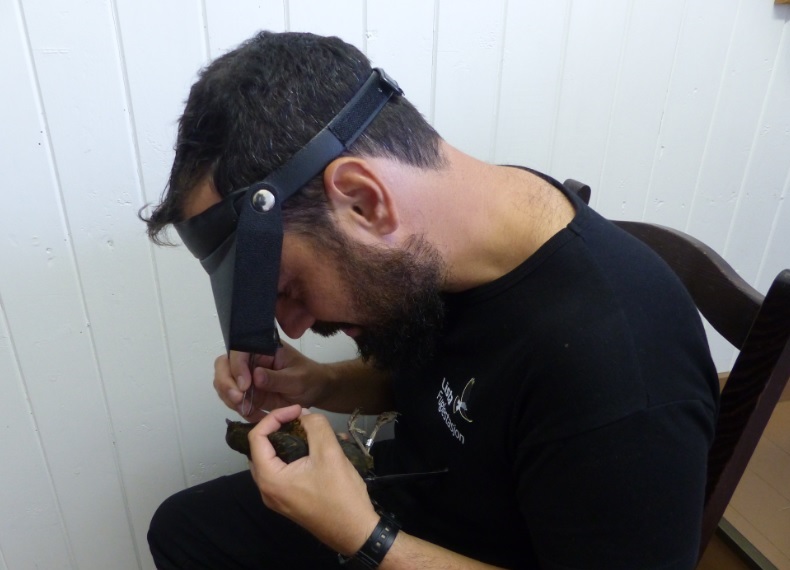 Tick project at Lista Bird Observatory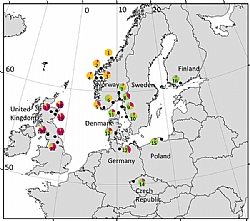 Figure 1
There are three clades of ticks in Northern Europe, which are called GB, EU and WN. They are respectively magenta, green and yellow in the pie charts in the image.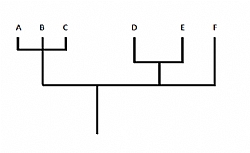 Figure 2
A, B, C, D, E and F are groups of organisms, divided into 3 clades (groups that consist of a common ancestor and all its lineal descendants, and represents a single "branch").
Last spring, Lista Bird Observatory examined 215 birds and collected 277 ticks from Blackbirds and Robins, and ticks from the area at Lista. This is part of a new study, conducted by Dr. Gunnar Hasle, who studies to what extent ticks and tick-borne pathogens are transported by birds over geographical barriers.

By Aïda López & Gunnar Hasle

Spreading of genes affects the dynamics of ticks and tick-borne pathogens. There is ample evidence that ticks parasitize birds and thus are potentially being transported over open sea and mountain ranges.

In 2011, Gunnar Hasle took a doctorate on the transport of ticks and tick-borne pathogens on northbound migratory birds. A major methodological problem that he never managed to solve was that it was not possible to confirm whether a tick found on a bird had been transported from another place or if the tick had arrived to the bird after it had landed in Norway.

Hasle's partners have recently developed a genetic tool based on mitochondrial DNA and found that there are three clades in Northern Europe: Great Britain (GB), Continental Europe (EU) and Western Norway (WN) (see Figure 1, magenta, green and yellow respectively). This means that when a tick is examined, it is possible to say where it probably has come from.

In biology and biological taxonomy, a clade is a group that includes a common ancestor and all descendants (living and extinct) of this progeny. By using mitochondrial DNA, which is stable for several thousand generations, it is possible to separate the clades from each other (see Figure 2).

In spring 2017, Lista Bird Observatory has collected 277 ticks from Blackbirds and Robins, and collected local ticks in field at Lista. The current study is based on the fact that Blackbirds coming to Lista mainly fly across the North Sea, and that Robins do it through Jutland. It should be possible to find a clear pattern on the tick genes, with GB clade on Blackbirds, EU clade on Robins, and ticks collected at Lista should have a WN clade. If the results are like this, then it will validate the findings from Hasle's doctorate. In addition, this can be further developed into a new tool for ornithology, to find out where migratory birds have come from.