Only in English
News
Fuglefestival 2019
Programme
Volunteer
Species list
Deviation
Log
Ringing numbers
About us
Volunteers 2019
Volunteers 2017/18
Volunteers 2015/16
Recording area
School project
Accommodation
Guiding
Publications
2011-2018
1957-2010
Transport
Contact
Shop & support us
Bird Obs Norway
Videos
Log in
Search the site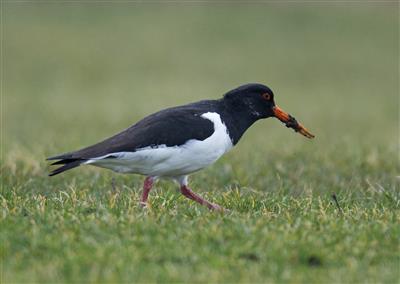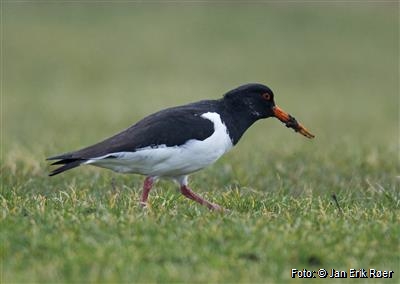 Bird of the week - Oystercatcher
Oystercatcher
-Haematopus ostralegus -
The Oystercatcher is very characteristic in his black and white tuxedo with a long red beak.

NOF has chosen the Oystercatcher as the bird of the year 2018. Although it is assumed that the Norwegian population is stable (Kålås et al., 2014), the figures from Lista Bird Station show a remarkable decrease, especially in spring.

The Oystercatcher comes early in the spring, usually already in February. The first observation at Lista this year was registered om March 3, by Knut Olsen.

Big flock are seen every year on their way north to the Norwegian coast migrating outside Lista. In August - September they come back. The Oystercatcher is one of our breeding birds. The eggs lay well camouflaged between the beach stones, almost without a nest. The Oystercatcher is easily disturbed by people walking along the beaches. Get away if you see they get excited.

NOF engage people to have more activities related to Oystercatchers this year, such as making a homemade breeding platform. Read more in Tjeld er Årets fugl i 2018 .




Figure 1. Timing of migration at Lista Bird Observatory
This graph shows the timing of migration throughout the year, taken from the observations of our daily counts. The number is the total number of years for all years. Note: our counts start on March 15, although this species starts migration before this date.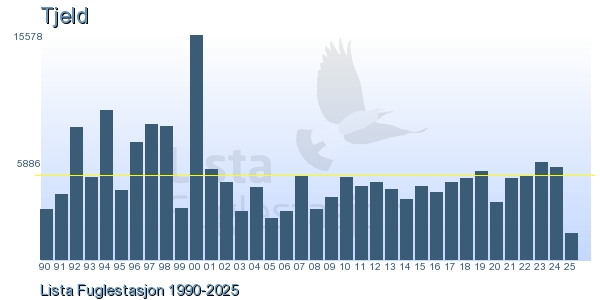 Figure 2. Observations per year at Lista Bird Observatory
This graph shows the number of observations distributed by years. The yellow line is the average for all years.