Only in English
News
Fuglefestival 2019
Programme
Volunteer
Species list
Deviation
Log
Ringing numbers
About us
Volunteers 2017/18
Volunteers 2015/16
Recording area
School project
Accommodation
Guiding
Publications
2011-2018
1957-2010
Transport
Contact
Shop & support us
Bird Obs Norway
Videos
Log in
Search the site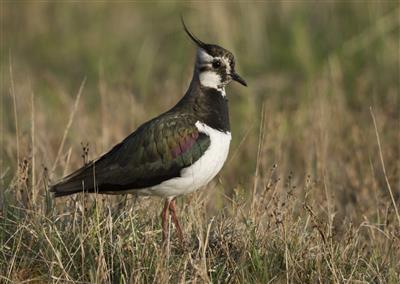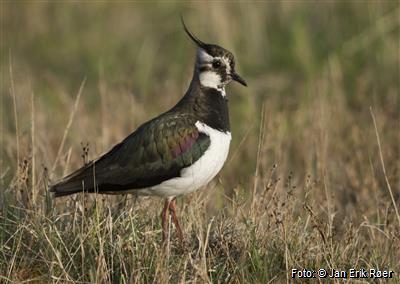 Bird of the week - Lapwing
Lapwing
-Vanellus vanellus-
Lapwing is a characteristic bird of our wetlands and cultural landscape.

It arrives early in spring, coming the first ones already in February. Flocks of Lapwings on their way to Western Norway and up the Norwegian coast are usually resting in Vågsvollvåien (Lista Fyr) and then migrating north-west passing through the lighthouse during the months of March and April.

This beautiful wader is one of the most popular breeding birds at Lista. The Lapwing was earlier a very common breeding species in the lighthouse area. Unfortunately, the population has dramatically decreased from many hundreds of pairs to around 20 pairs in the recent years. Only one pair stayed in the station area in 2017, against 4 and 8 pairs in 2015 and 2016 respectively. Unfortunately, Lapwings showed a breeding failure in 2017 being this one the third year in a row.

Habitat changes and intensive farming are some of the main reasons of this unsuccesful breeding. This, combined with hunting in the wintering areas of France, has made it a threat.




Figure 1. Timing of migration at Lista Bird Observatory
This graph shows the timing of migration throughout the year, taken from the observations of our daily counts. The number is the total number of years for all years. Note: our counts start on March 15, although this species starts migration before this date.
Figure 2. Observations per year at Lista Bird Observatory
This graph shows the number of observations distributed by years. The yellow line is the average for all years.