Only in English
News
Fuglefestival 2018
Programme
Lecture
Volunteer
Species list
Deviation
Log
Ringing numbers
About us
Volunteers 2017/18
Volunteers 2015/16
Recording area
School project
Accommodation
Guiding
Publications
2011-2018
1957-2010
Transport
Contact
Shop & support us
Bird Obs Norway
Videos
Log in
Search the site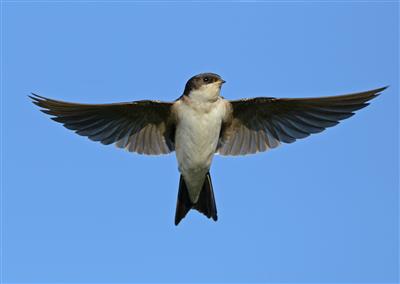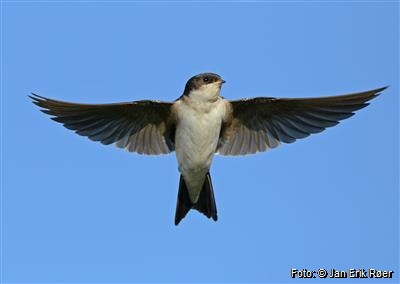 House Martin
-Delichon urbicum-
House Martin
-Delichon urbicum-
The House Martin builds its nest of clay on the outside of house or barn walls down the eaves, which has given somehow its name. Therefore it is very easy to have experienced a close up view of this species either at Lista or in many other places along the country.

Like the other two swallow species breeding in Norway, most of the House Martins arrive at the breeding areas in May, after wintering in Africa. The autumn migration is mainly in August.

This species is easily recognized in flight thanks to its white rump compared to the black body. This can be easily seen when they fly low over the water surface and eat insects.

Data from Lista Fuglestasjon since 1990:



Figure 1. Timing of migration at Lista Bird Observatory
This graph shows the timing of migration throughout the year, taken from the observations of our daily counts. The number is the total number of years for all years. Note: our counts in spring are from March 15 to June 10 and in autumn from July 15 to November 15.
Figure 2. Observations per year at Lista Bird Observatory
This graph shows the number of observations distributed by years. The yellow line is the average for all years. Note that the observations for 2018 will be completed in November.