Only in English
News
Support us
Volunteer
Species list
Deviation
Log
Ringing numbers
Yearly totals
Abroad
About us
Volunteers 2019-2022
Volunteers 2015-2018
Recording area
Norwegian list
Accommodation
Guiding
Publications
2011-2022
1957-2010
Transport
Contact
Bird Obs Norway
Videos
Log in
Search the site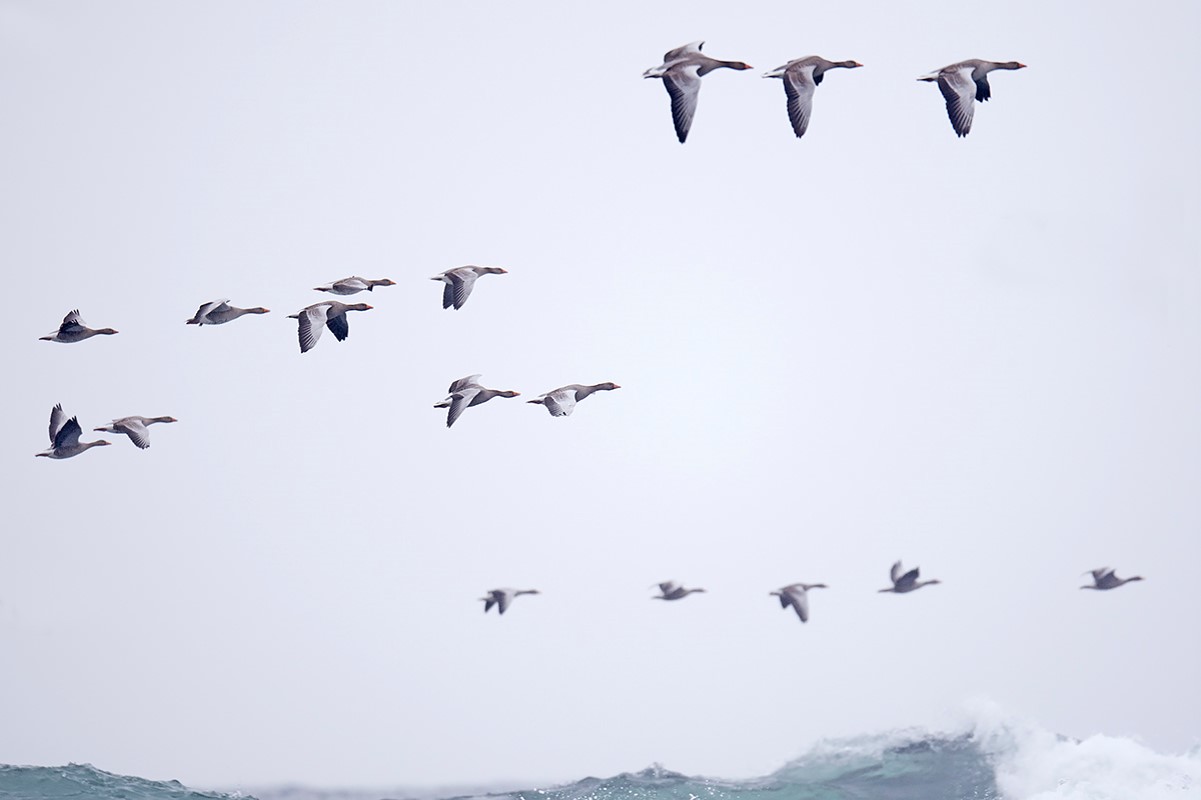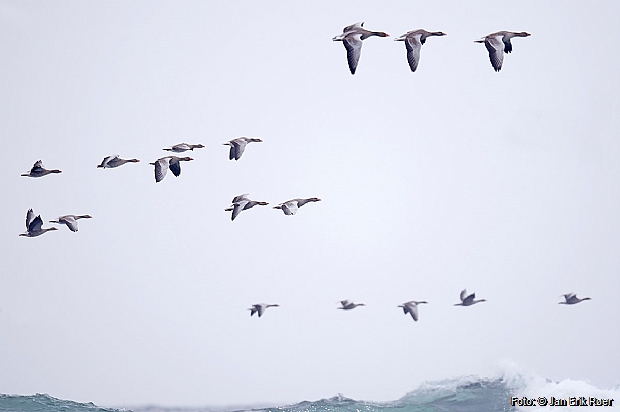 Grågås på Lista Fyr
Greylag goose on Lista and Jomfruland - a summary of 30 years of counting data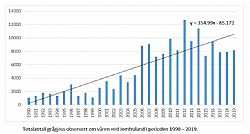 Total spring numbers of Greylag Geese at Jomfruland in 1990-2019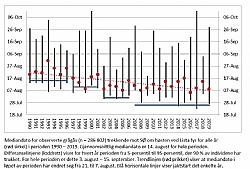 Median dates for observed Greylag Goose migrating towards SE in autumn at Lista Lighthouse (red circles)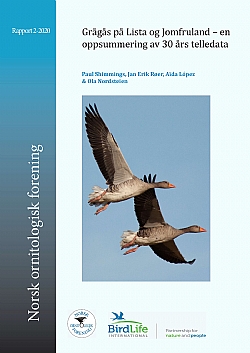 Report published in Norwegian by the Norwegian Ornithological Society
This year, the Norwegian Ornithological Society has published a report summarizing 30 years of counting data on Greylag Goose at Lista and Jomfruland. This species migrates through Lista approximately two weeks earlier now than 30 years ago, both spring and autumn. Milder climate, earlier breeding and advanced hunting are reasons that have been highlighted as possible causes for this change.
Greylag geese observed in migration through the two bird observatories are mainly from different areas. Those observed migrating at Jomfruland are probably birds going to Eastern Norway, while the birds at Lista are going to different parts of the west coast of Norway. The long-term data series with data from NOF's migratory bird counts at Lista and Jomfruland provides a unique insight into the extent and changes in migration over many years. Data from the bird observatories are extra valuable as the same methodology has been used for a long time.

The figures from Jomfruland show an increase in the number of individuals over time during spring and the median arrival date is 15 April. At Jomfruland, there is a relatively large population of breeding Greylag Geese. It is difficult to see when the migration peak is at on Jomfruland, as it is difficult to distinguish between local movements and birds on migration.

At Lista, the migration dates of Greylag Goose have changed during the monitoring period (they migrate 14.3 days earlier in the autumn and 14.7 days earlier in the spring). Milder climate, earlier breeding and advanced hunting are reasons that have been highlighted as possible causes for this change.

During the period 1990-2019, ordinary hunting starting dates for Greylag Goose have been advanced throughout the country: 21 August (1990-1996) and 10 August (1997-2020). It is remarkable that the Greylag Goose migration at Lista has been pushed forward at the same time as the changes in hunting times for this species in Norway.

Milder winters make it possible for geese to stay further north in Europe during the winter, with a shorter distance to the nesting sites as a result. With current changes in relation to climate and with an increasing population of Greylag Geese both in Norway and elsewhere within the distribution area of ​​the northwestern European population, we can expect a continued change in migration patterns and the time of geese migrating past Lista and Jomfruland.

Several studies show that Greylag Geese now travel shorter distances than a few years ago. A recent article shows that Swedish geese have changed their migration. Some of them now travel 2000 km shorter than they traditionally did.

If you want to read the complete report in Norwegian, click HERE.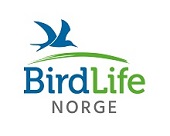 Sorry, but we are outside of the spring and autum seasons.
Detailed log