Only in English
News
Fuglefestival 2019
Programme
Volunteer
Species list
Deviation
Log
Ringing numbers
About us
Volunteers 2019
Volunteers 2017/18
Volunteers 2015/16
Recording area
School project
Accommodation
Guiding
Publications
2011-2018
1957-2010
Transport
Contact
Shop & support us
Bird Obs Norway
Videos
Log in
Search the site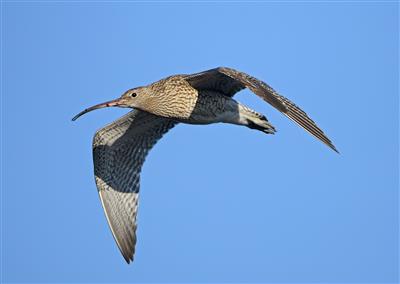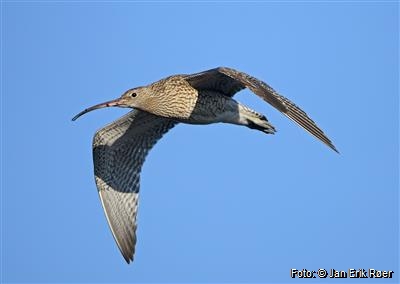 Bird of the week - Eurasian Curlew
Eurasian Curlew
-Numenius arquata-
The Curlew, with its special beak, is one of the waterbirds that breed at Lista.

It arrives early in the spring, the first ones arrive already in March and big flocks in migration are visible throughout April. Regarding the migration, the Curlew is particularly remarkable by the fact that many birds fly southwards already in late June. By then, you can see quite large flocks moving westwards over the fields at Lista.

Unfortunately, there has been longer periods between the melancholic whistle tones at Lista and other big parts of its range. The Curlew is a shy bird that requires space and untouched marshlands, which is becoming difficut to find nowadays.

Data from Lista Fuglestasjon since 1990:



Figure 1. Timing of migration at Lista Bird Observatory
This graph shows the timing of migration throughout the year, taken from the observations of our daily counts. The number is the total number of years for all years. Note: our counts in spring are from March 15 to June 10 and in autumn from July 15 to November 15.
Figure 2. Observations per year at Lista Bird Observatory
This graph shows the number of observations distributed by years. The yellow line is the average for all years.