Only in English
News
Support us
Volunteer
Species list
Deviation
Log
Ringing numbers
Yearly totals
Abroad
About us
Volunteers 2019-2023
Volunteers 2015-2018
Recording area
Norwegian list
Accommodation
Guiding
Publications
2011-2023
1957-2010
Transport
Contact
Bird Obs Norway
Videos
Log in
Search the site





Norwegian list
The Norwegian list is an overview of all bird species and subspecies that have been encountered within the Norwegian area of ​​responsibility. All species are listed with Norwegian, English and scientific names. Species that are monotypic or where it is uncertain which subspecies occurs in Norway have not specified a subspecies name. Where subspecies is known, this is stated with a scientific name.
The Norwegian list is divided according to the categories recommended by AERC (described in more detail in section 5.2 of the articles of association). Only species in category A, B or C are part of the Norwegian list, but the species in categories D and E are also listed at the bottom.

In order to see the list, CLICK HERE.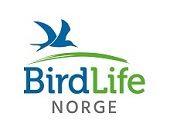 Sorry, but we are outside of the spring and autum seasons.
Detailed log