Only in English
News
Fuglefestival 2018
Programme
Lecture
Volunteer
Species list
Deviation
Log
Ringing numbers
About us
Volunteers 2017/18
Volunteers 2015/16
Recording area
School project
Accommodation
Guiding
Publications
2011-2018
1957-2010
Transport
Contact
Shop & support us
Bird Obs Norway
Videos
Log in
Search the site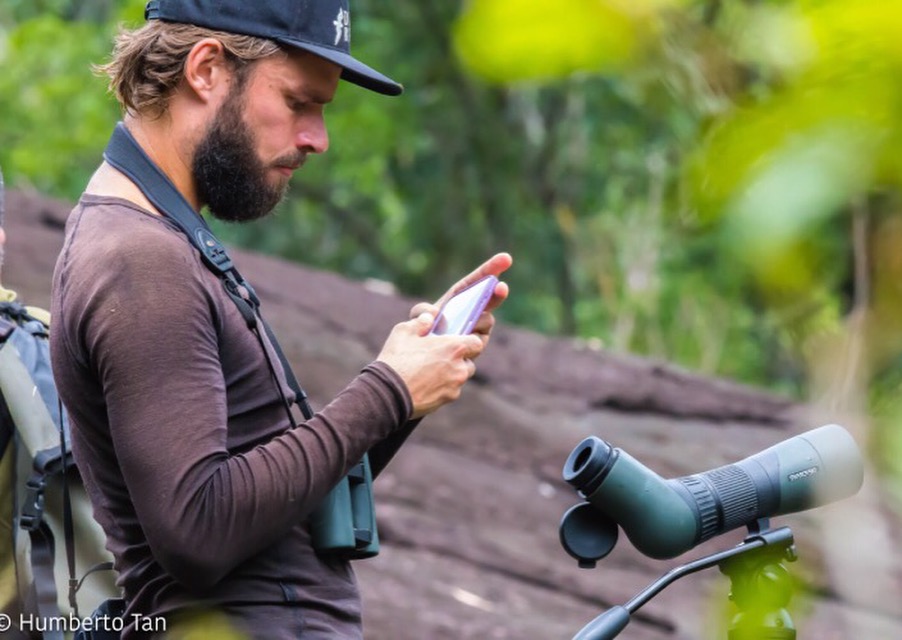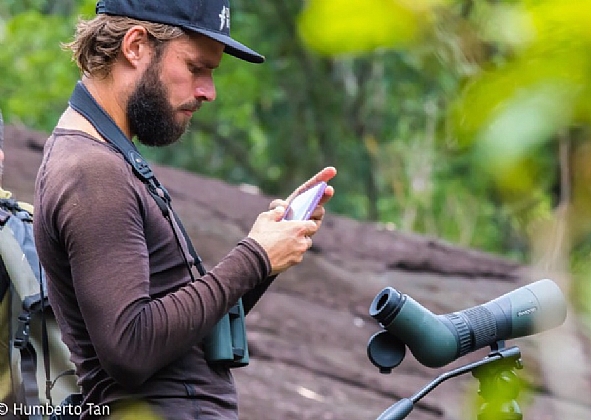 Adding a Band-tailed Antshrike on the list in Surinam
Lecture
Praktketsal (Resplendent Quetzal)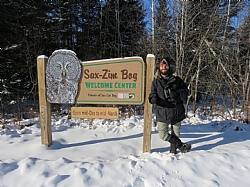 Arjan i vinterlige omgivelser ved Sax-Zim Bog i Minnesota, USA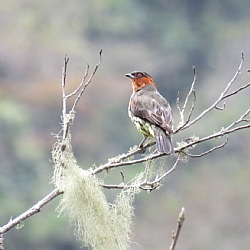 In 2016, Arjan Dwarshuis set a new world record when he observed 6856 bird species in 40 different countries over 366 days, thus striking the old record of 6042 bird species that were observed the year before by the American Noah Strycker.
Arjan explains below an abstract of himself and the lecture he is going to present.

My passion for birds and birding gives me enormous fulfilment in life, takes me to the most beautiful and remote places in this world and makes me understand nature and all its complexities in a much better way.

I guess my fascination with birds began when I was just a couple of months old and I started mumbling my first words. I called my stuffed animal Pica pica which later turned out to be the Latin name for magpie. When I was a toddler and other kids drew houses and cars I drew birds. I could stare in awe at these feathered wonders as they came to feed at the bird table in our back garden. That is the wonderful thing about birds, you don't have to travel far to watch them, they are all around us, ever present, night and day, without them it would be eerie silent.

As soon as I could read my parents bought me my first bird-book and with the help of my grandfather's old binoculars I started identifying those beautiful birds in our back garden. Suddenly there were Great- and Blue tits, Song thrushes, Blackbirds, Jays, Robins, Green- and Great Spotted Woodpeckers and even the odd Sparrowhawk hunting all the former species!

I never stopped identifying birds and now, more than 20 years later, I've observed more than 7200 of the 10700 bird species in the world and I can say for sure that I'll keep doing this for the rest of my life.

MY BIGGEST YEAR
In 2016 I set a new world record. Over the course of 366 days I observed 6856 bird species (following the latest taxonomy by IOC) in 40 different countries, thereby breaking the record of 6042 bird species set the year before by the American Noah Strycker.
To put things in perspective; there are currently about 10700 officially recognized species which means that I observed almost 65% of all the bird species in the world in a single year.

FUNDRAISIN FOR BIRDLIFE
Of course a year like this would mean nothing without a good cause.
During my 'Biggest Year' I raised money for the groundbreaking Birdlife Preventing Extinctions Programme. This program aims to prevent the extinction of all globally threatened bird species by applying an active, innovative and highly effective methodology.
So far I've raised nearly 40.000 Euros, but I will continue with fundraising until I reach my goal of 100.000 Euros.

MY TALK AT THE LISTA Birding Festival
During my talk I will talk about my passion for birds and conservation and how this culminated in the adventure of a lifetime, my Biggest Year. I will focus on the conservation issues and the countless inspiring conservation programs that I came across, revolved around enigmatic flagship species like Spoon-billed Sandpiper, Philippine Eagle, White-necked Picathartes and White-bellied Cinclodes. These stories will be accompanied by a set of gripping photos and videos that I shot myself.

Sorry, but we are outside of the spring and autum seasons.
Detailed log