Only in English
News
Volunteer
Species list
Deviation
Log
Ringing numbers
Yearly totals
About us
Volunteers 2019/20
Volunteers 2015-2018
Recording area
School project
Accommodation
Guiding
Publications
2011-2020
1957-2010
Transport
Contact
Shop & support us
Bird Obs Norway
Videos
Log in
Search the site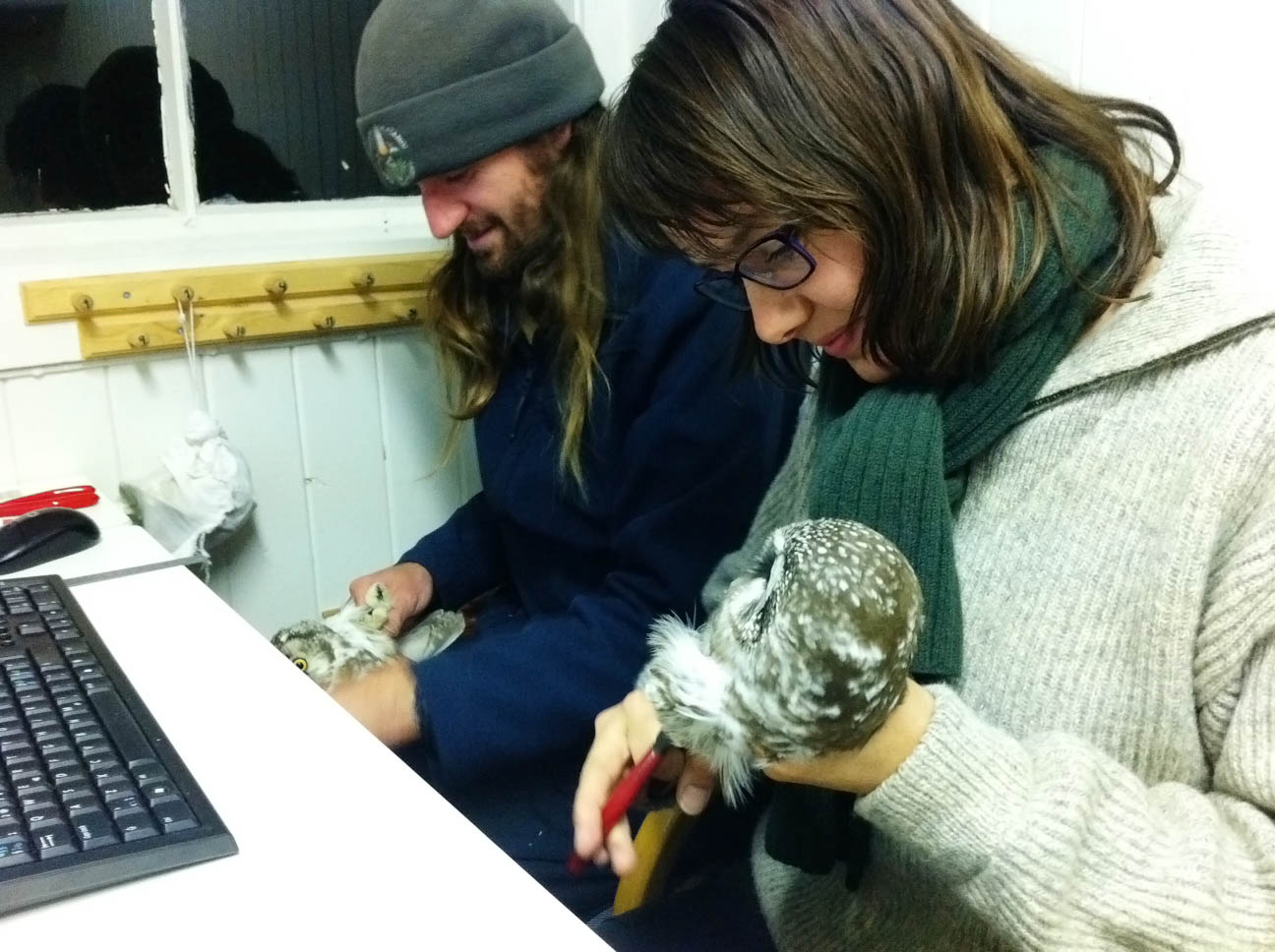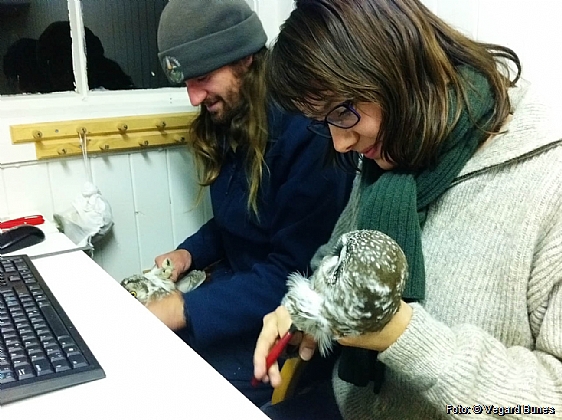 A record night for owls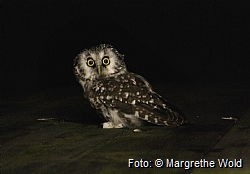 Tengmalm's owls are active at night, and resting during the day.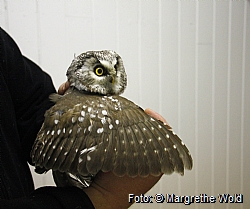 Owl's ages are determined from color nuances on the wing.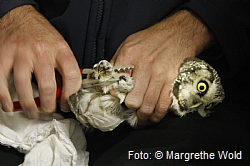 The ring is put on with special pliers.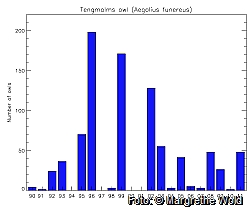 Tengmalm's owl - 22 years of data
This figure shows the number of Tengmalm's owls caught by mist netting at Lista Bird Observatory over the last 22 years. The population peaks every third year.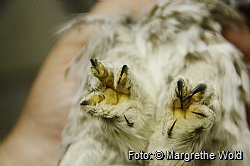 Scalpel-sharp claws
A total of 50 Tengmalm's owls and 3 pygmy owls were ringed on Friday night.
By M. Wold
The mist nets in the labyrinth were opened early in the evening, and before 10pm there were already four owls caught. This was the start of a record night for Lista Bird Observatory. In total 50 Tengmalm's owls and three pygmy owls were ringed before sunrise. The record for previous years is 33 Tengmalm's owls in one night.

After the owls were taken to the ringing room and ringed, their age, weight, wing length and condition were determined and registered into the database.

Tengmalm's owl is a small owl and one of the most common owl species in Norway. It is not a migrant, but moves south in the autumn, searching for food. Their main source of food is rodents. In our database stretching 22 years back, a clear trend can be seen where the population peaks every third year. If the trend continues, 2011 will be one of those years and judging from the numbers caught Friday night, this is indeed the case.

The owl plumage is soft and with a comb-like edge of the primary feathers which makes their flight silent and enables capturing prey by stealth. No-one in the ringing room on Friday left without having experienced how long and sharp owl claws really are.

NB. No flash was used, hence the pictures may be a little unsharp and noisy.
Sorry, but we are outside of the spring and autum seasons.
Detailed log