Only in English
News
Support us
Volunteer
Species list
Deviation
Log
Ringing numbers
Yearly totals
Abroad
About us
Volunteers 2019-2023
Volunteers 2015-2018
Recording area
Norwegian list
Accommodation
Guiding
Publications
2011-2023
1957-2010
Transport
Contact
Bird Obs Norway
Videos
Log in
Search the site





Volunteers 2019-2023
Lista Bird Observatory offers the opportunity for volunteers to stay at the observatory for collaborating with biological and ornithological practice. Volunteers can be students who need to enrich their studies or training, or people who want to learn about bird ringing and our work at the station.
Here you can read a short description of the last volunteers that have been at the station.
In 2023: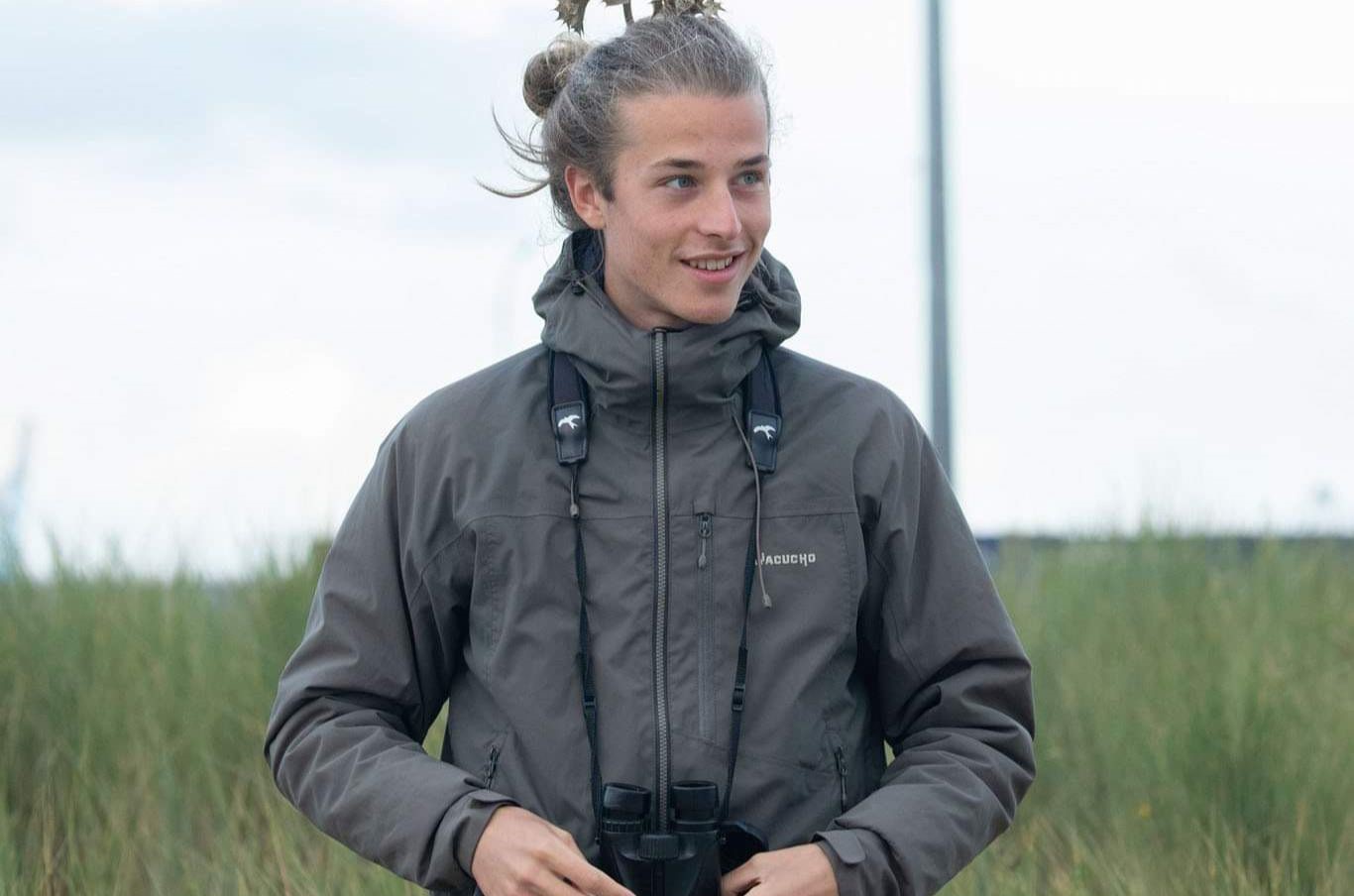 Peter Wijnsouw
Peter is an avid birder and naturalist from Belgium. His biggest interest lies in bird migration, which made him choose to come to Lista so that he can get more experience with other species and enjoy birding with other people. Another goal of his is to get a better understanding of moult and the ageing of birds.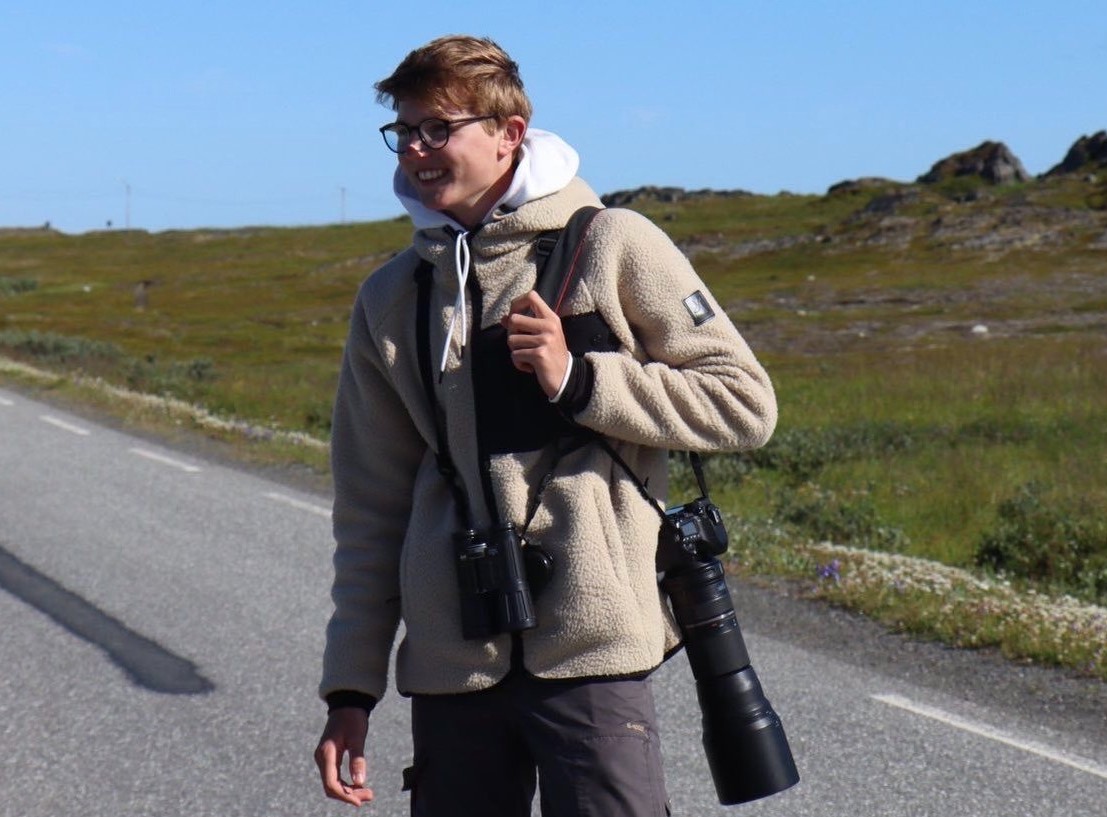 Lasse Heckroth
Lasse is from Germany. He finished his A-levels this spring and is taking a gap year before he starts his studies on Environmental Sc. He has been interested in birds since he was a child and came to Lista to see many birds of different species, ring often and have a good time in a nice place with nice people. His goal is to learn more about bird migration in Norway, and further study the sex and age determination of birds.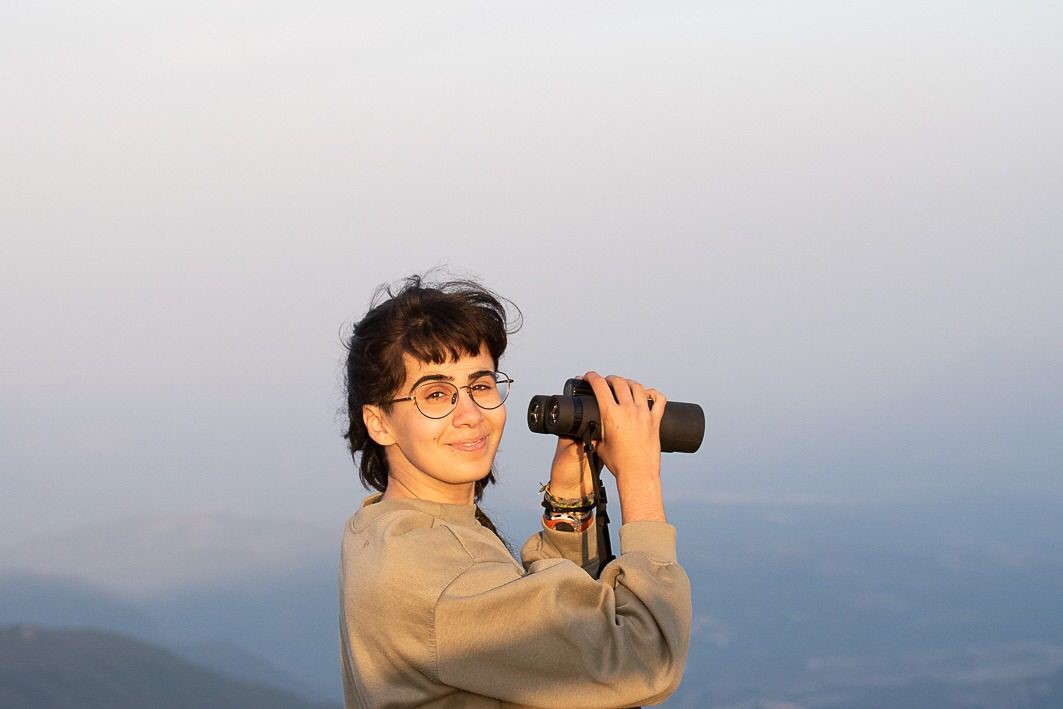 Sara Carrillo
Sara comes from Spain and she has finished her degree in biology of organisms, populations and ecosystems in Toulouse, France. This year she is collaborating in different projects where she can improve her wildlife monitoring skills before starting her master's degree. She has a great interest in birds and ringing and therefore she will stay at Lista all spring.

In 2022: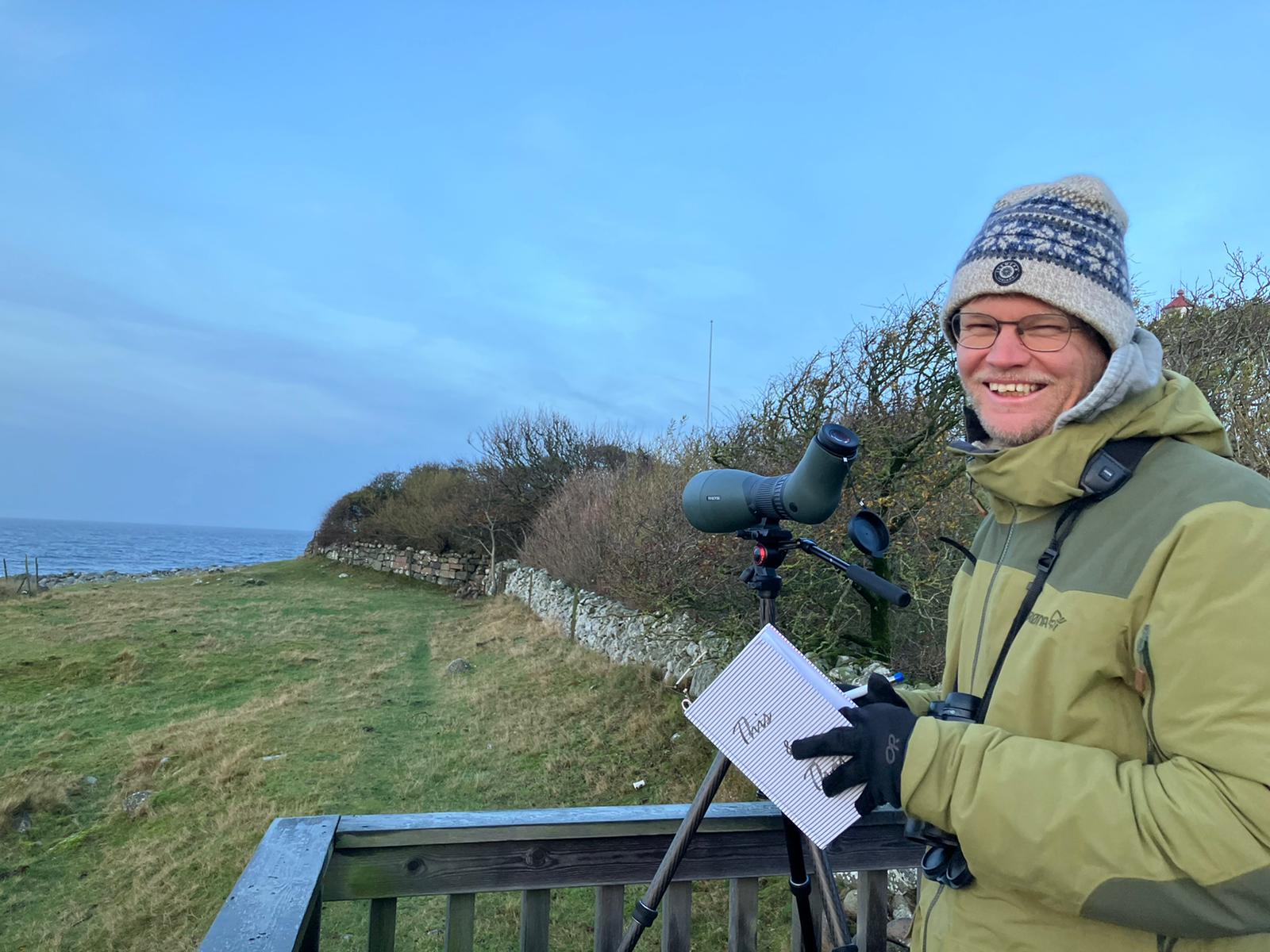 Timo Meißner
Timo is from Germany. He works as a technician in fishery science at the Institute of Marine Science in Bergen. He has always been very connected to nature and when he started working in marine science he became more interested in birds. Common birds and finding rare birds is the same great experience for him and he really appreciates to be with us to improve his own skills.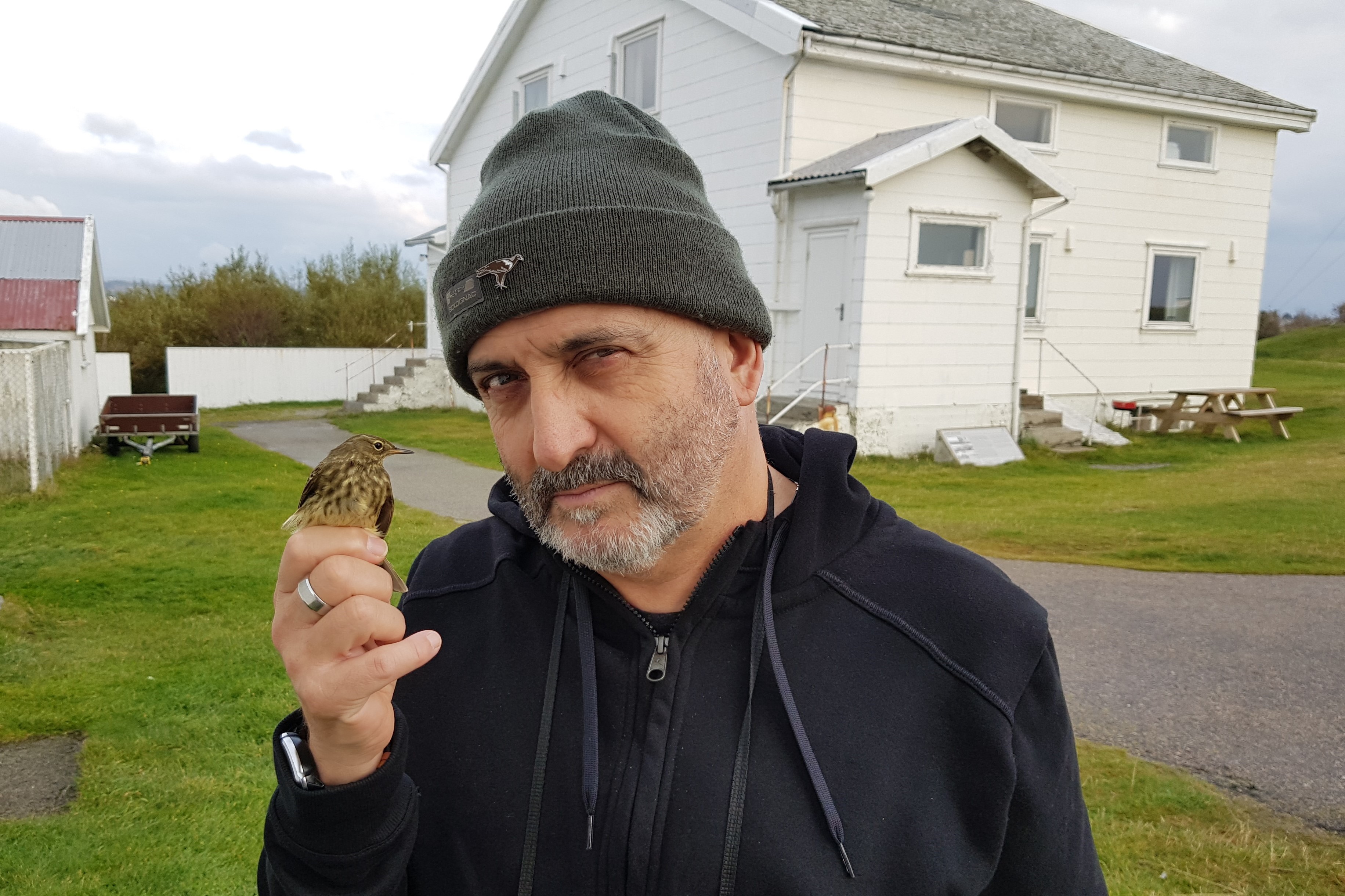 Pep Cantó
Pep is a passionate ornithologist and ringer with more than 20 years of experience. This is his second time at Lista and has come back to know better the bird species from the North, their moult strategies, phenology and seasonal movements, as well as to the projects that Lista BO is carrying out.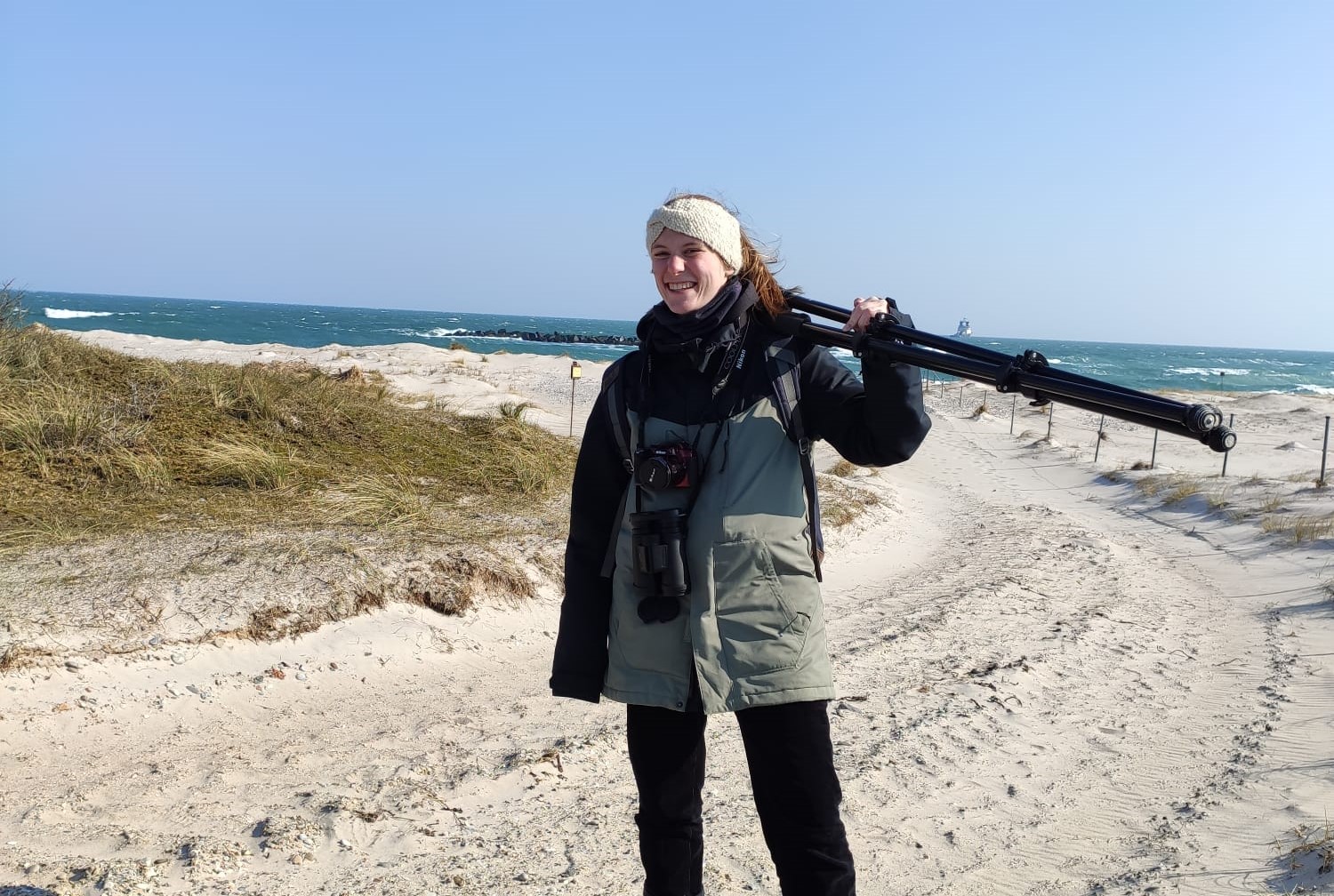 Katja Siegemund
Katja just finished her Landscape Ecology bachelor's degree in Münster, Germany. Her interest in ornithology sparked during lectures, which she followed up with birding with friends and a thesis on woodpecker diversity. Recently, she got her first hands on ringing experience in Helgoland. At Lista, she wants to improve her bird identification skills before starting her master's studies.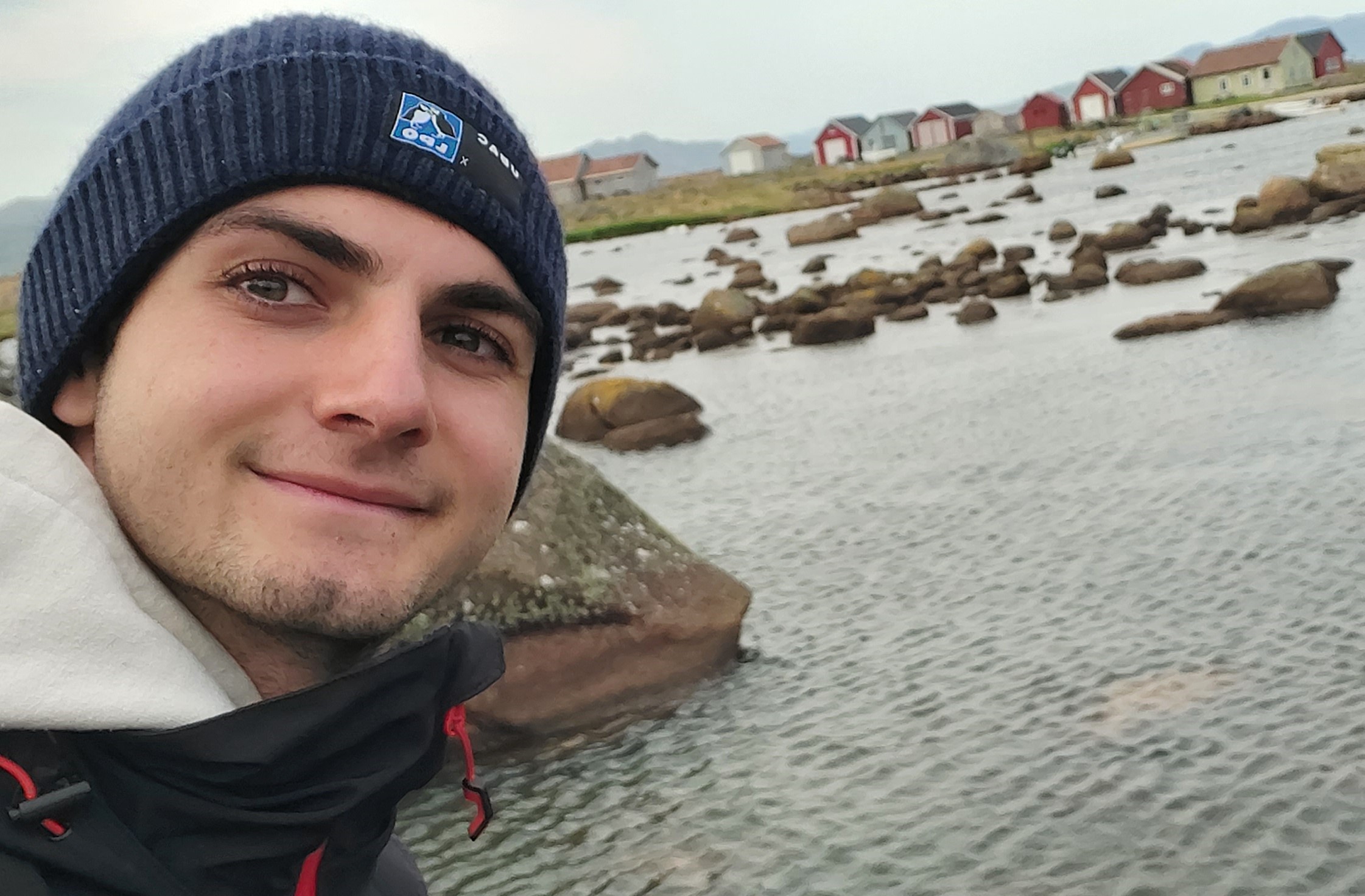 Antonin Chesneau
Antonin comes from France. He is currently studying agriculture and environment. His field of work is mainly agricultural birds and is a member of the board of a section of Birdlife France. He came to Lista to improve his experience in bird identification and handling. He would like to get a ringing license in the future.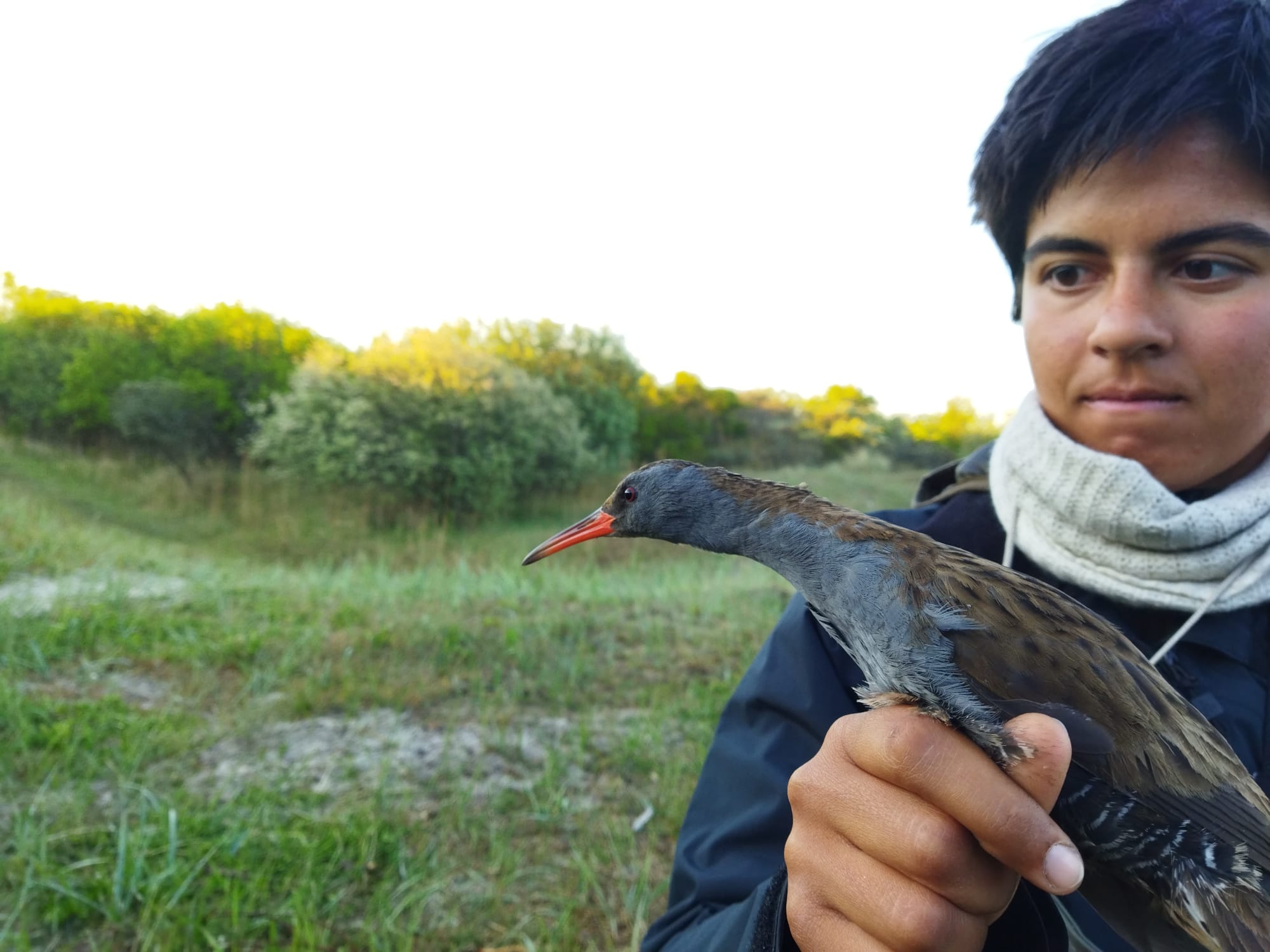 Hanelie Sidhu
Hanelie is from Augsburg in Germany. She is studying Landscape Architecture and -planning but she has taken a semester off to come to Lista after being at Blåvand and Skagen Bird Observatory in Denmark. Her aim is to improve her ringing and birdwatching skills, to see a lot of great birds. She also wants to know a bit of Noway's beautiful landscape and nature.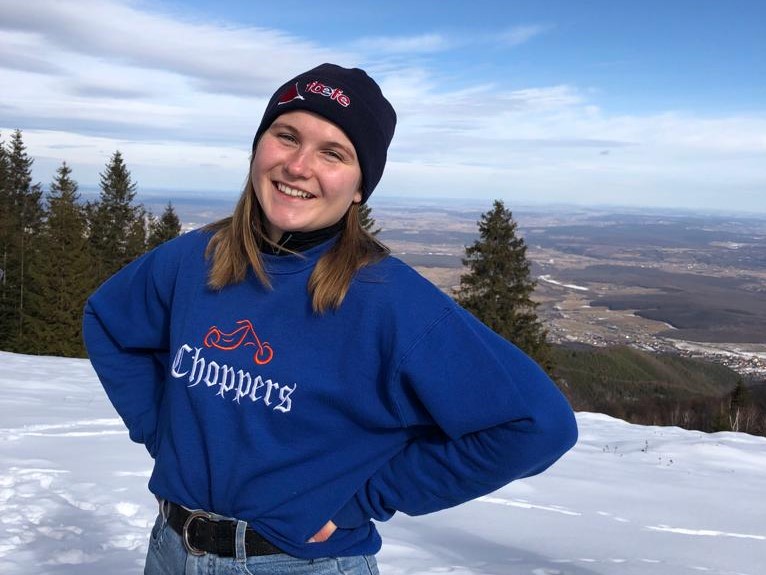 Emma Mayer
Emma is from Freiburg, Germany. Currently she is taking a gap year and will start studying Biology afterwards. Without much birding experience, but a deep interest in Norway, environment and of course birds, she has come to Lista during spring to improve her bird identification skills, learn about ringing and gain some experience in field work.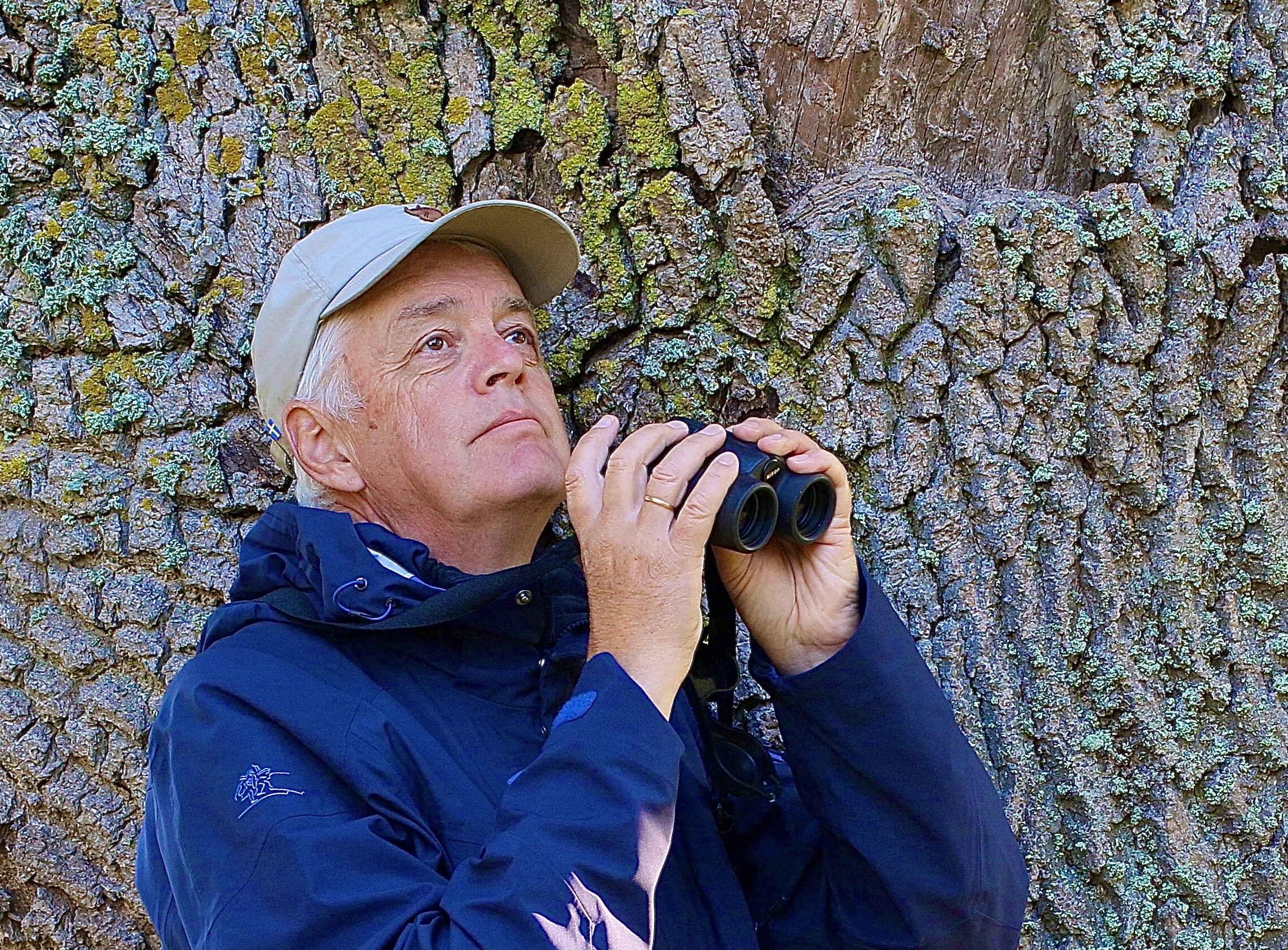 Oddvin Lund
Oddvin has, in his 50th year of birding, recently retired and like to contribute to long term and scientific bird research. He is nowadays the chairman of the board at Nesodden local chapter (Birdlife Norway). He enjoys working at Lista BO as a well run establishment, with high bird activity and Lista as a place where «anything can happen any time»!


In 2021: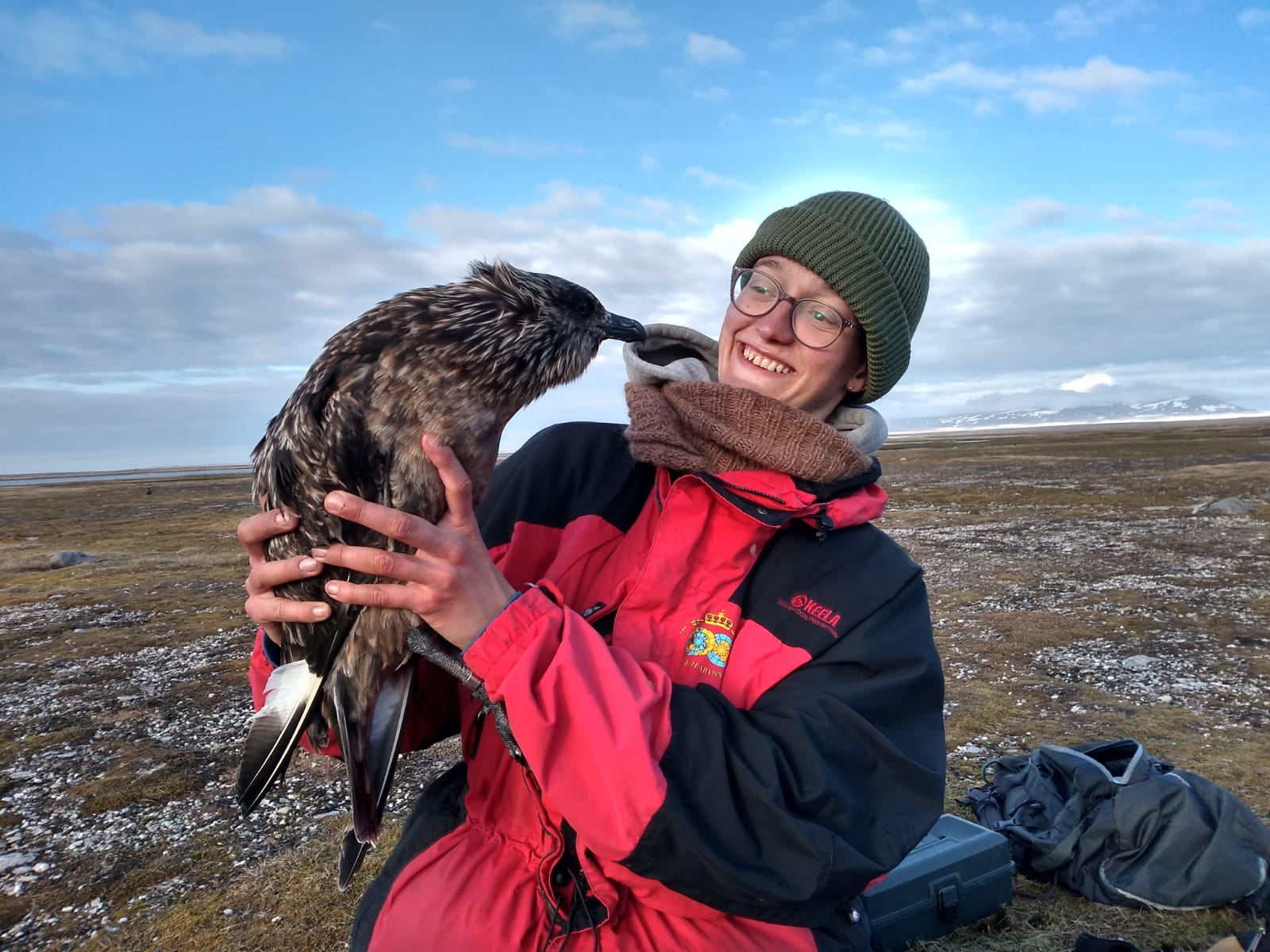 Anne-Marie Austad
Anne-Marie is back at Lista after a five-year absence. During these years, she has received an A-ringing license, completed studies in ecology and been a fieldworker for bird research projects in Amazonia, Arctic Siberia and Bjørnøya. At Lista, she continues to improve her field and ringing skills.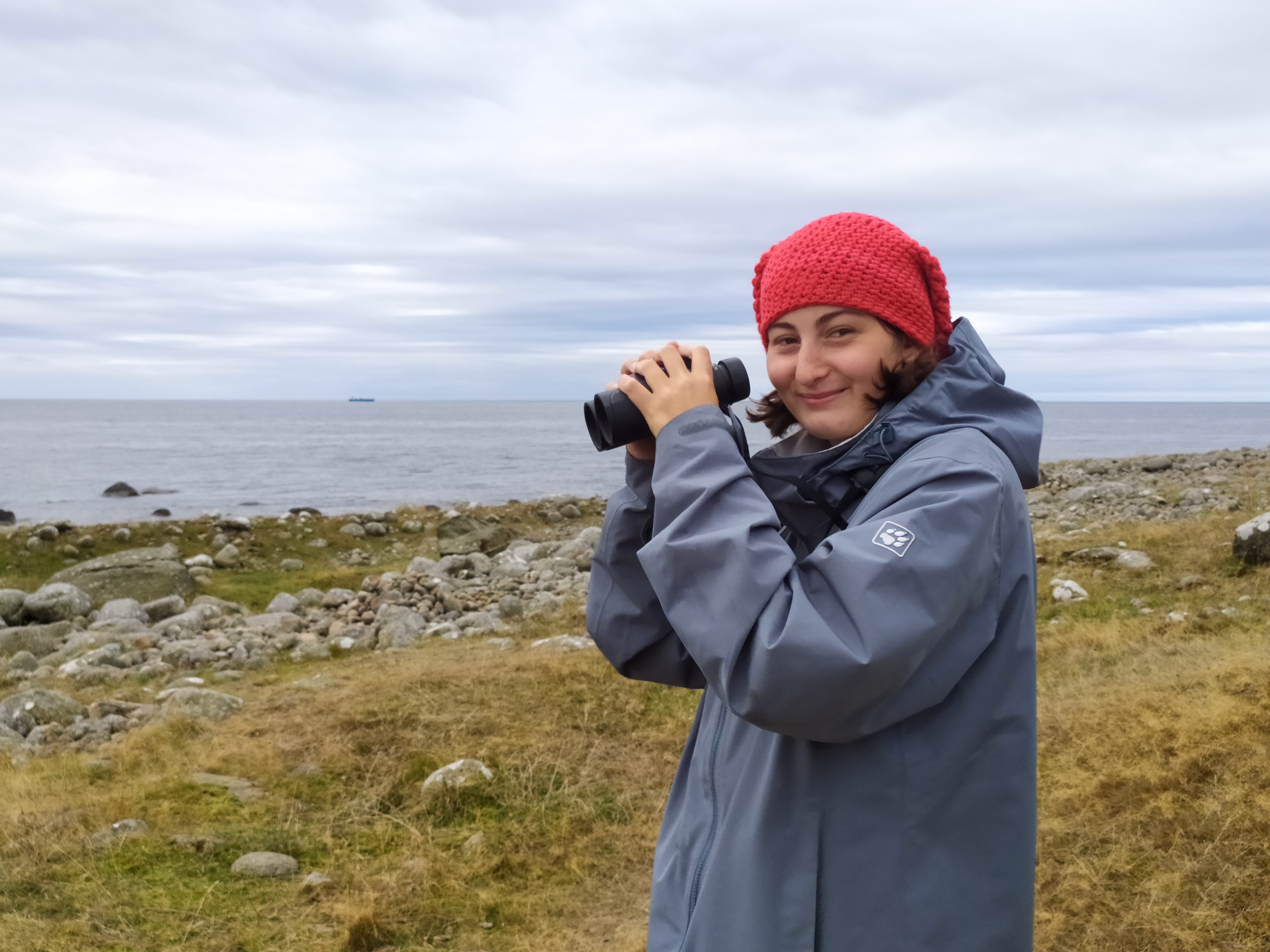 Johanna Klein
Johanna comes from Germany and has special interest in plumology, bird illustration and taxidermy. She has been interested in ornithology for a long time and plans to study it in the future. She came to Lista to improve her field identification skills and gather experience as a ringer in order to obtain a ringing license.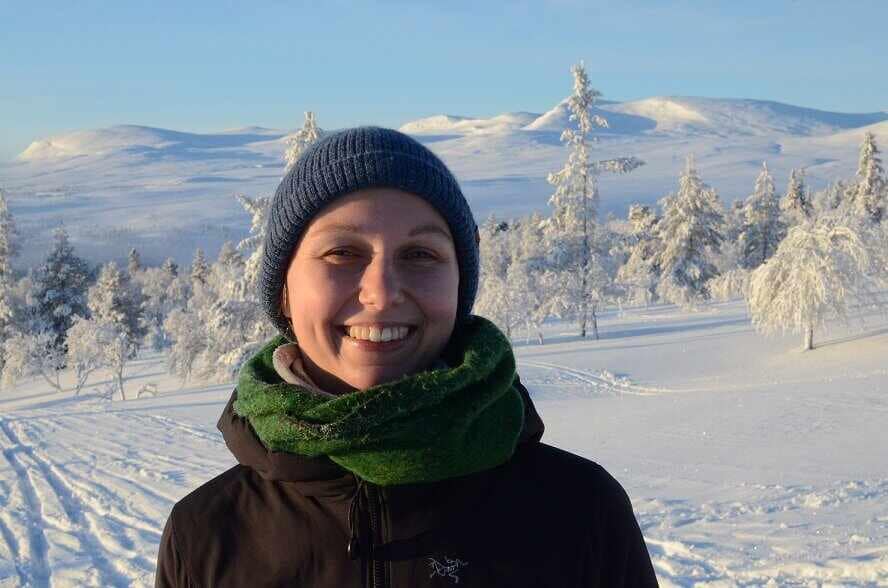 Lara Beckmann
Lara moved to Norway last summer for her Master's studies. She usually focuses on the diversity of marine invertebrates but is also interested in birdwatching. She thinks that monitoring is an important way to contribute to conservation. She decided to help with the counting of migratory birds and also wants to improve her field skills.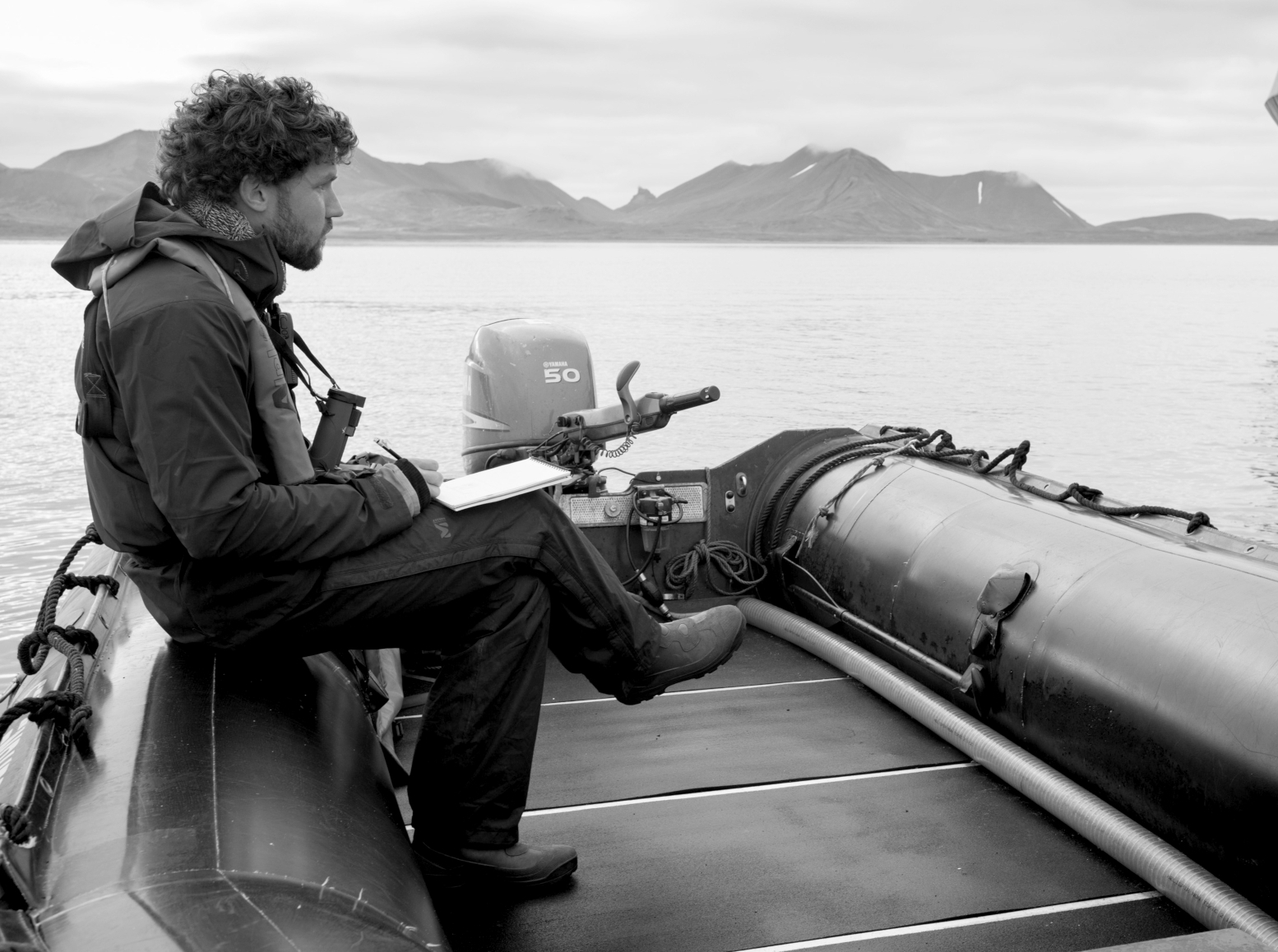 Adrien Brun
Adrien comes from France, but has recently moved to Norway. As an ecologist specialised in bird migration monitoring he was looking for a place to count migrating birds in spring and therefore he is volunteering at Lista. He is also a pleinair wildlife artist, drawing and painting what he sees through his binoculars. He has also worked as a polar guide in Svalbard, Greenland and Antarctica.

In 2020: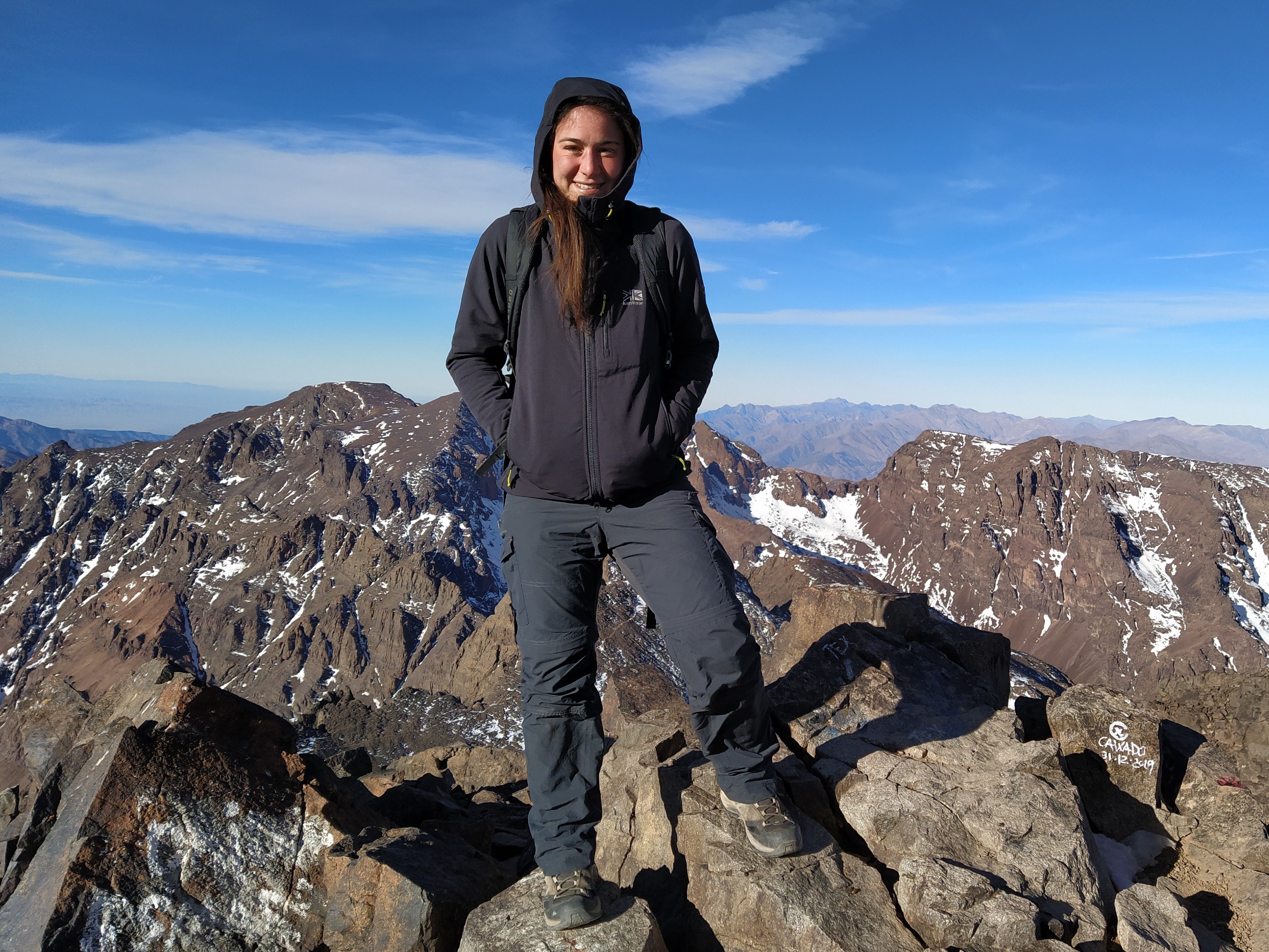 Christina Ninou
Christina is from Athens, Greece. After visiting Lista in autumn 2019, she decided to come back for the whole autumn campaign 2020! She has come to spend more time improving her fieldwork skills. Her intention has always been to expand her knowledge and experience in the applied methods used in this field.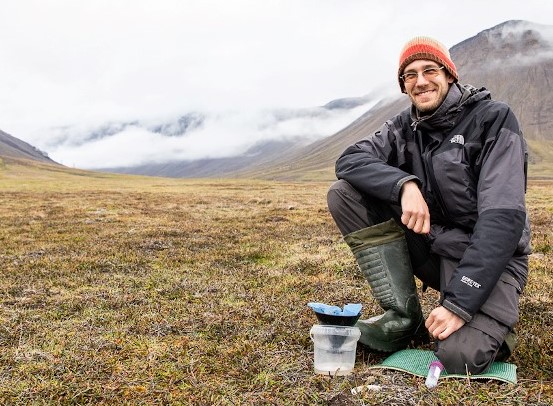 Christian Stolz
Christian is a German birdwatcher who studied biology in Bodø and Tromsø. He ended his studies with a master's thesis on the Snow Bunting's diet in Svalbard. After an autumn season at Skagen Bird Observatory, he is now eager to gain more practical experience with ringing and increase his Norwegian list with southern species.



In 2019: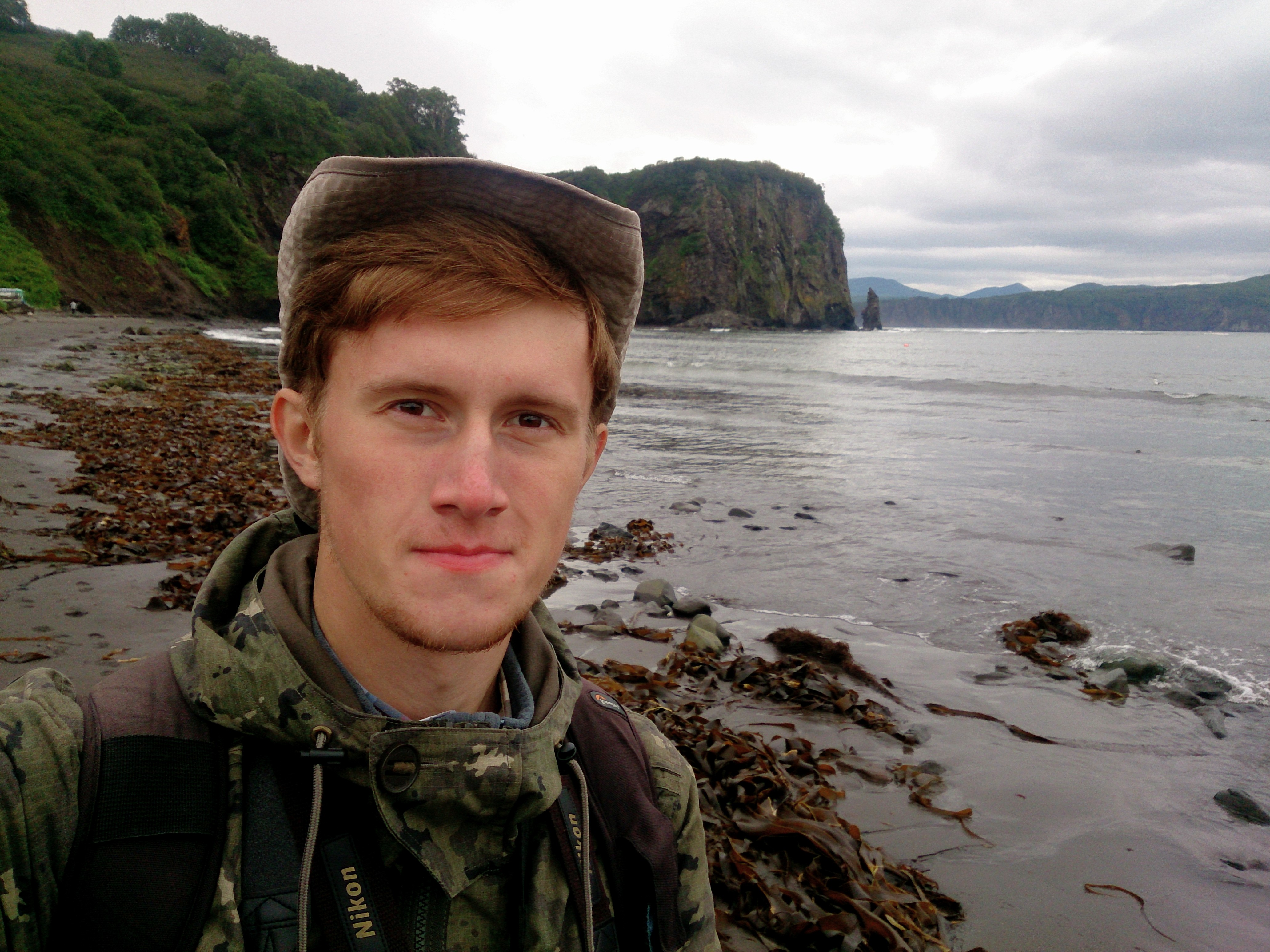 Grigory Evtukh
Grigory is from Moscow. He is a Master student in the Moscow State University, specializing on bird systematics. Moreover, he likes traveling and thinks that Lista is a wonderful place to meet people from other countries that also love birds. It is the second time that Grigory comes to Lista. He wants to get more into bird ringing and bird migration.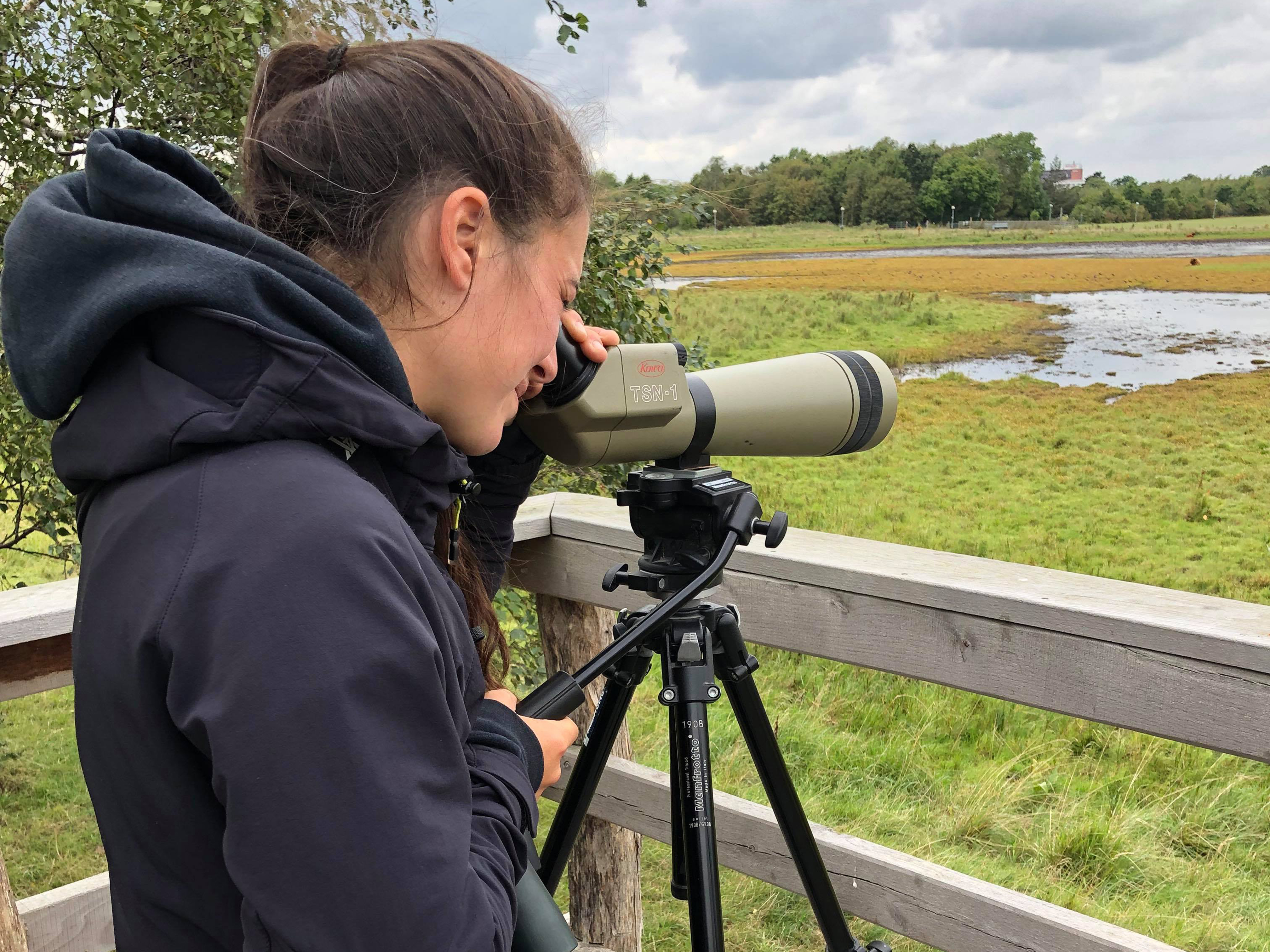 Christina Ninou
Christina is from Athens, Greece. She is passionate about both traveling and birds. After completing her master's degree in nature and environmental management, she has visited several bird observatories in different countries, where she has participated in scientific research and voluntary assignments. Her goal is to work in ornithology.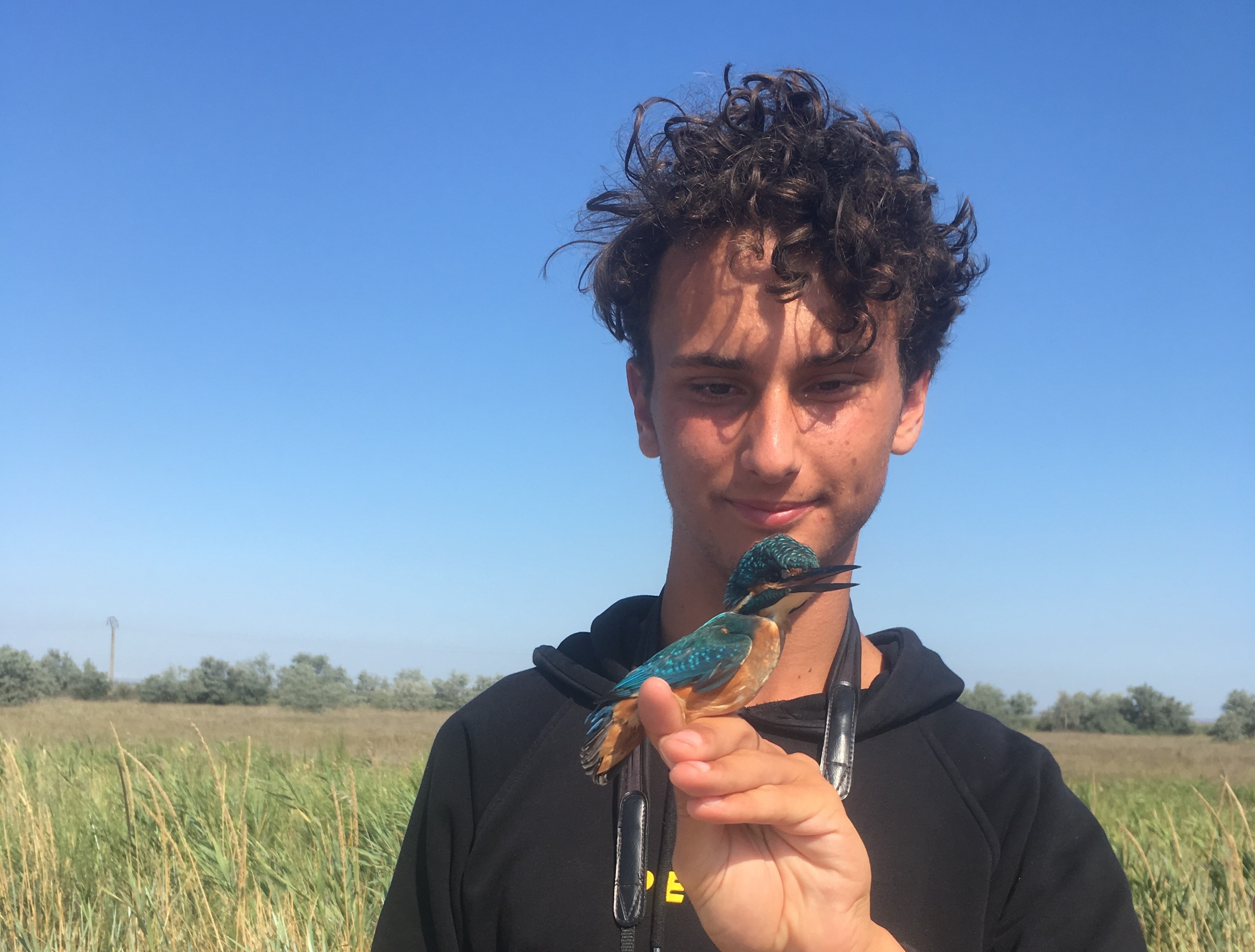 Koen Stork
Koen is from Texel, The Netherlands. He is taking a gap year and will study Biology next year. He is a fanatic birder and especially interested in bird identification and finding rare birds. He is coming to Lista as part of the Scandinavian triple program. Here, his main goal is to extend his knowledge about bird migration, identification and moult.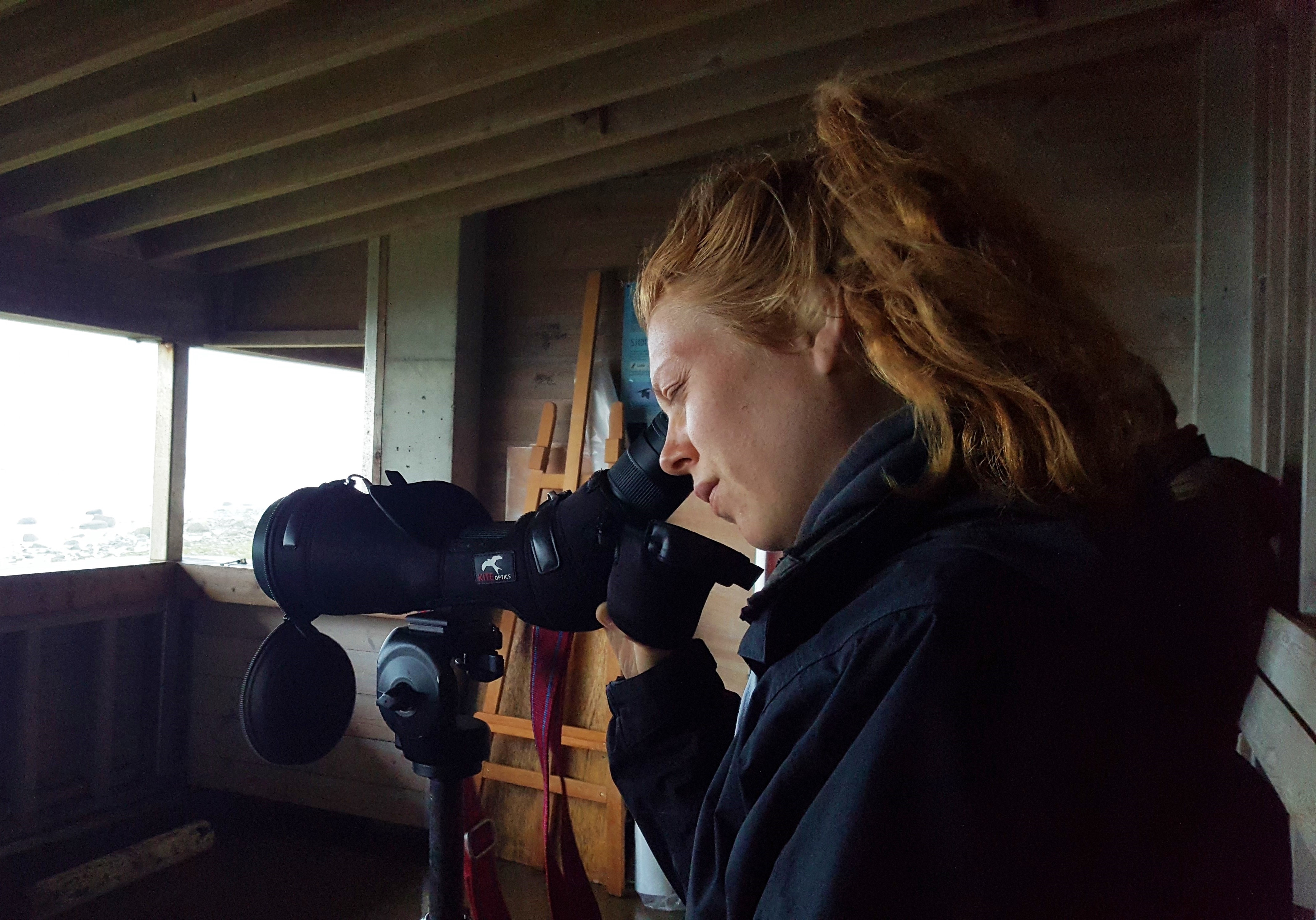 Alina Krämer
Alina is a birder from Münster, Germany. She is studying Landscape Ecology and writes her Bachelor thesis about farmland birds. She gained knowledge on bird identification through internships, excursions, monitorings and activities in her free time. At Lista she wants to amplify her knowledge of seabirds, especially in sea-watching and improve her ringing skills.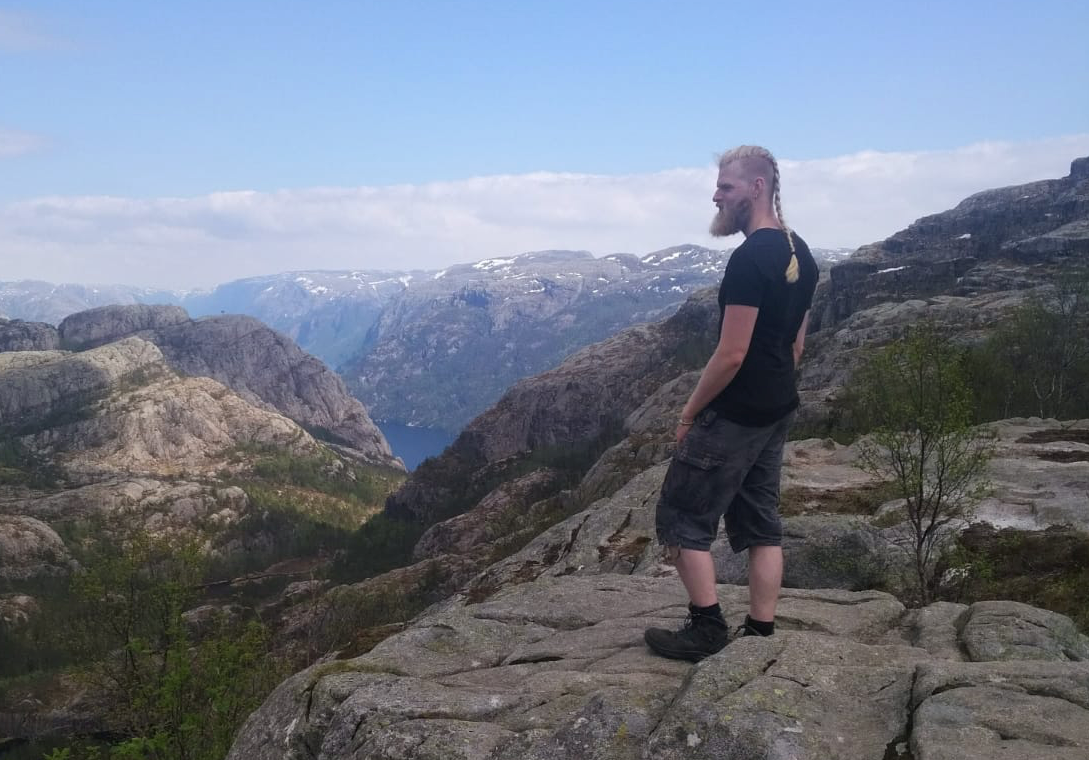 Jordy Kwaks
Jordy is from Groningen, The Netherlands and studies Applied Biology. He has come to Lista during the summer to improve his bird identification skills and to learn how to ring. He actually ringed his first bird at Lista! He is interested in wildlife monitoring, but his main interest lies with birds and he hopes to further his career in ornithology after his studies.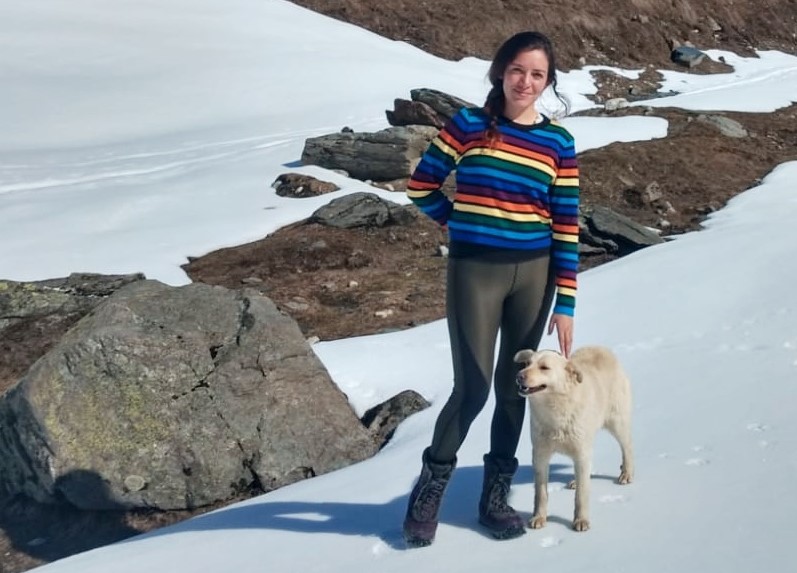 Paulina Camarena
Paulina comes from México, and has background in Biology and Wildlife Conservation. She has participated in bird monitoring activities, mainly focused on migrating raptors in Mexico, USA and Georgia. She is interested in how people's knowledge regarding birds can impact its conservation. She chose Lista to improve her skills on sea-watching and European bird species ID.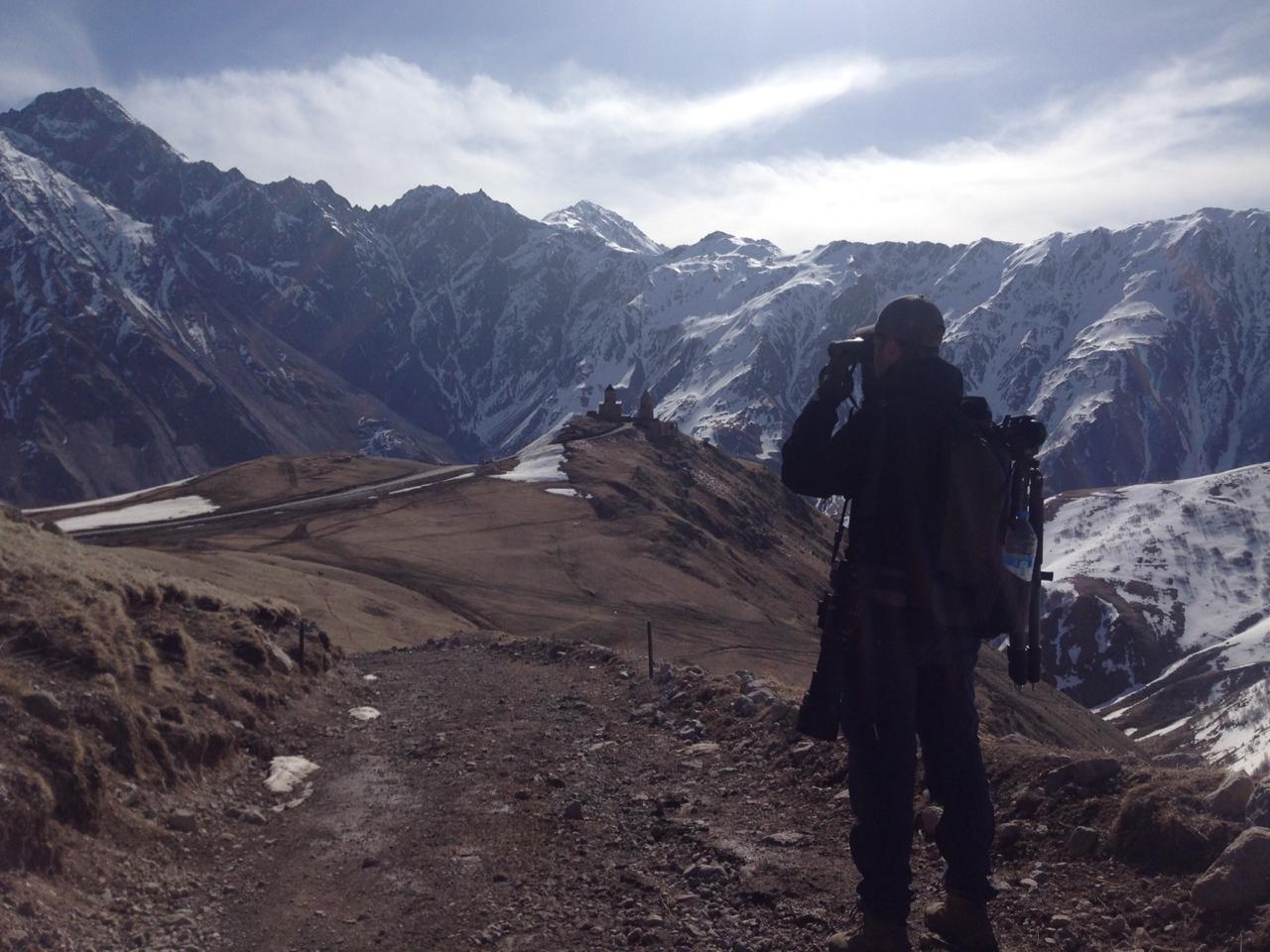 Tohar Tal
Tohar is a young birder from Amsterdam, who came straight to Lista after birding in Mexico, Israel and Georgia. He has counted raptors for a full autumn season in Georgia for the Batumi Raptor Count. Lista seemed to be the right place to improve his ringing skills and expand his knowledge of seabird migration.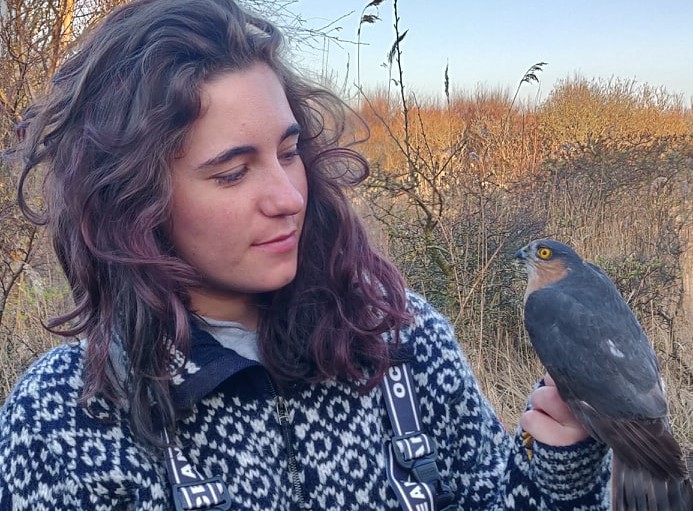 Anna Moulin
Anna is a Zoology graduate from the University of Exeter, in the UK. She has been interested in birds all her life and has recently returned from the Peruvian Rainforest, where she studied macaws, parrots and parakeets. Now, she is a part of the 'Scandinavian Triple Programme', hoping to learn more about studying migration and European birds.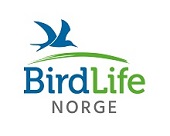 Sorry, but we are outside of the spring and autum seasons.
Detailed log