Only in English
News
Support us
Volunteer
Species list
Deviation
Log
Ringing numbers
Yearly totals
Abroad
About us
Volunteers 2019-2023
Volunteers 2015-2018
Recording area
Norwegian list
Accommodation
Guiding
Publications
2011-2023
1957-2010
Transport
Contact
Bird Obs Norway
Videos
Log in
Search the site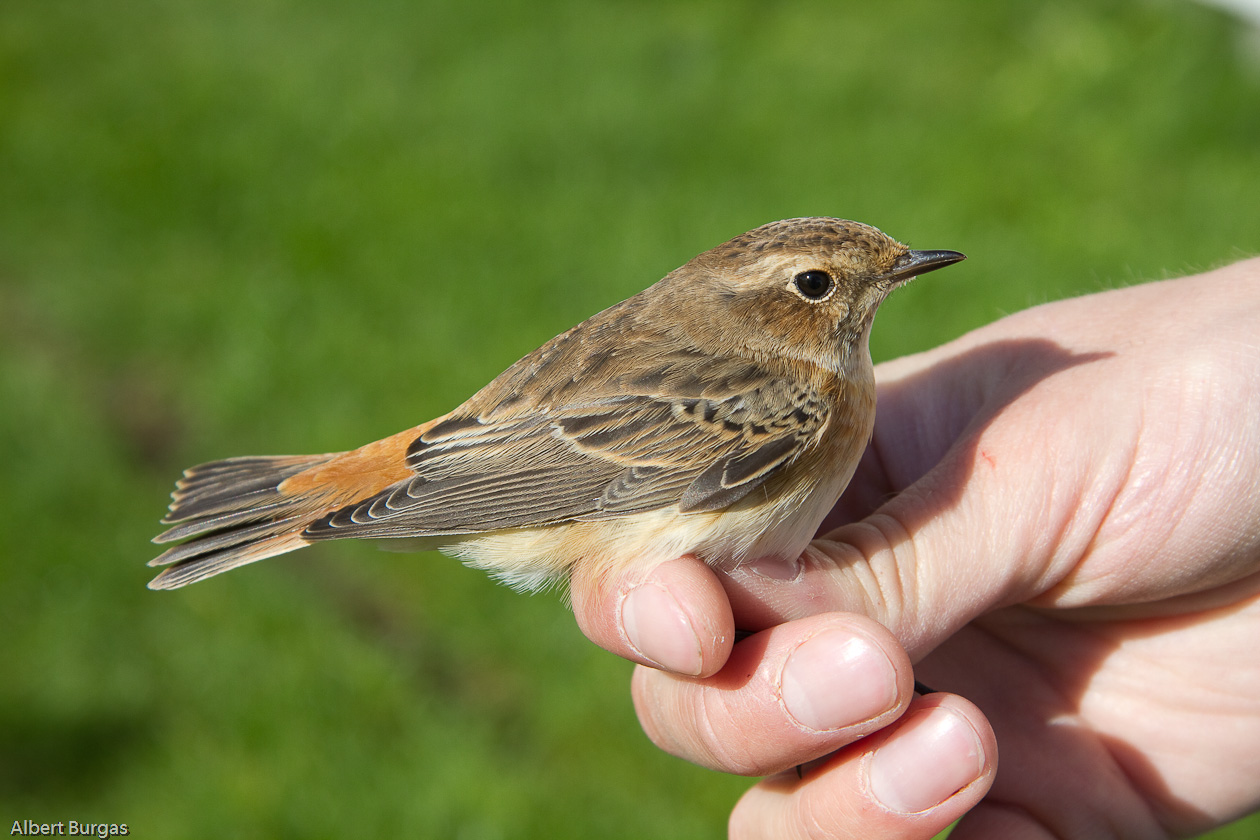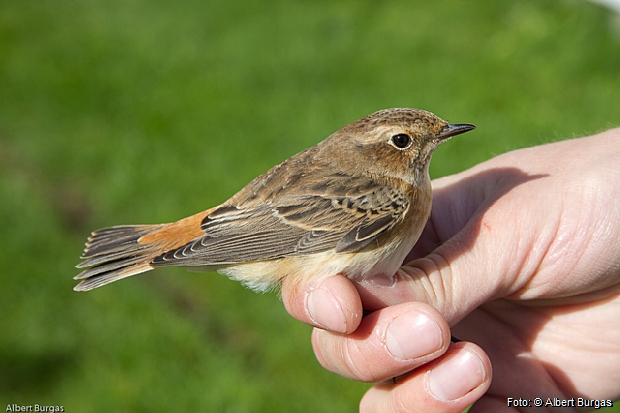 Mystery Bird at Lista Bird Observatory
On September 18 this mysterious bird was trapped and caused some real identification problems.
Ringer Albert Burgas tells the story:

During the routinary round to check the mist nets, a bird was flushed from the bushes and into on of the nets. The first impression was that we had captured another whinchat, a species that was common at the beginning of this season, but that we hadn't caught for at least 10 days now. But then the tail and rump of the bird was revealed and showed an intense orange colour on rump, uppertail coverts and tail feathers, giving a bluethroat or redstart appearance.

Once in the laboratory, the bird was studied carefully, different biometric measurements were obtained and literature checked. The surprising combination of characters didn't match any usual species in Norway, and different possibilities were hypothesized, from an extremely coloured female of Saxicola maurus hemprichii to different combinations of hybrids.

Now some pictures has been sent to different experts and is under discussion. Additionally a sample of DNA has been taken to further investigate the exactly identity of this individual.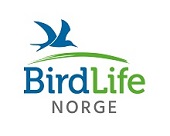 | | |
| --- | --- |
| This season | 616 |
| Today | 7 |
| Top 3 today: | |
| White Wagtail | 2 |
| Lesser redpoll | 1 |
| Barn Swallow | 1 |
Detailed log