Only in English
News
Support us
Volunteer
Species list
Deviation
Log
Ringing numbers
Yearly totals
Abroad
About us
Volunteers 2019-2023
Volunteers 2015-2018
Recording area
Norwegian list
Accommodation
Guiding
Publications
2011-2023
1957-2010
Transport
Contact
Bird Obs Norway
Videos
Log in
Search the site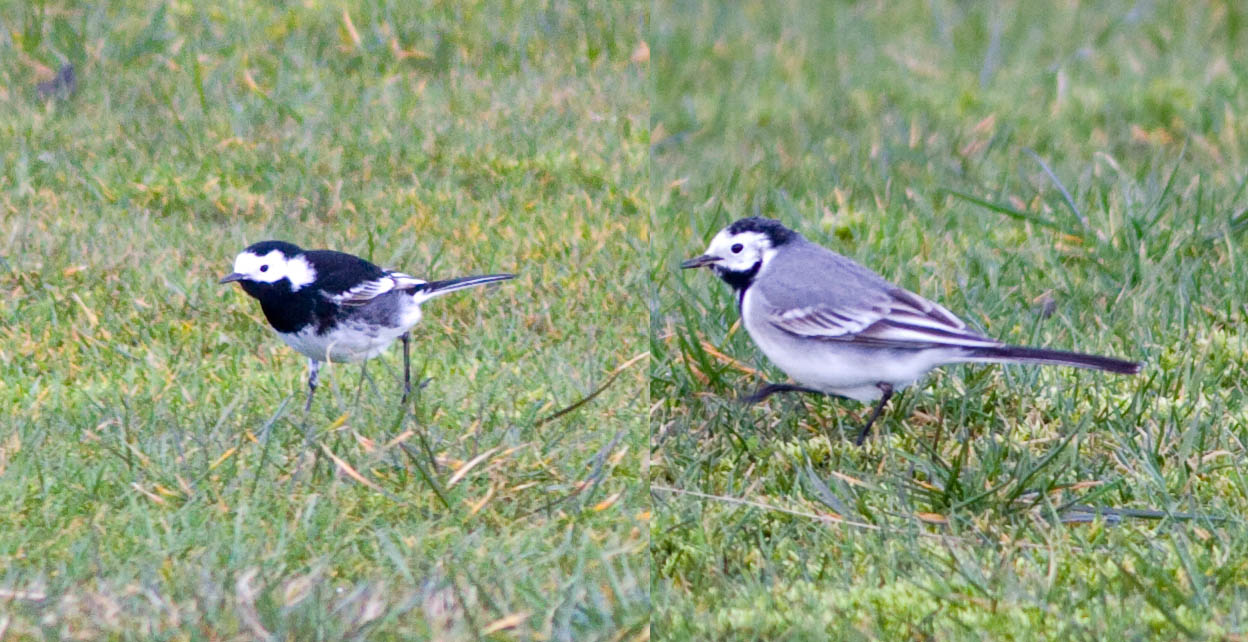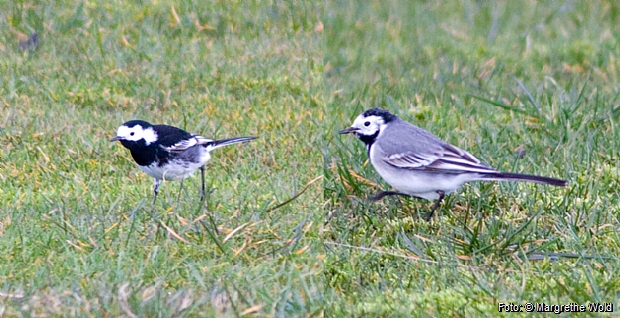 Pied wagtail (left) and white wagtail (right).
Pied wagtail is the sub species Motacilla alba yarrelli, and the more common white wagtail to the right is the nominate species Motacilla alba alba.
Norwegian record for pied wagtails at Lista
The first wagtails to show up every year is a welcomed sign that spring is coming, and some of the first individuals to arrive every year belong to the subspecies pied wagtail. Normally, only a few individuals are seen every year, but this year something out of the ordinary has happened.

By M. Wold

Record numbers of pied wagtail have been registered at Lista, and especially many were seen together at a field at Vågsvoll close to the lighthouse. The first flock to be logged had 13 individuals and was seen a few days ago. Subsequently more has arrived, and yesterday almost 70 individuals in total were registered at Lista. In the early morning hours today (March 21st, 2014) a total of 42 individuals were counted at the field at Vågsvoll, which so far is a record number in Norway.

Pied wagtails breed on the British Islands, and are as common for the British as our own white wagtail is to us. The pied wagtails winter in France, Spain and Portugal, and are now on their way to Great Britain to breed. But after a period of South-Western winds, they have probably been blown out of their course and have landed in Southern Norway instead. The Lista peninsula represent for many birds that migrate across the North Sea, the first part of land. Many rest here a few days before they continue their journey.

The wagtail we know as "our" is the nominate species Motacilla alba alba, while the pied wagtail is called Motacilla alba yarrellii. What characterizes yarrellii is the dark back and dark wings, as well as darkish flanks. Now that the birds are in breeding plumage the dark wings and back give an almost pitch-dark impression. Our own wagtail alba, so far in minority at Lista, is much lighter on the back and wings as shown in the pictures above.

Perhaps some of the yarrellii individuals at Lista will stay and try to breed here. Pied wagtail breeds irregularly in South-Norway, and the British individuals that have arrived at Lista during the last few days find good conditions here with ice-free fields and piles of manure and dirt on the farm land where protein-rich insects and caterpillars live.

The nominate species alba that breeds in Norway has other wintering areas and migration flyways than the British relative yarrellii. While yarrellii has a Westen migration flyway, ringing recoveries show that our alba most likely follow a more South-Eastern course to/from important wintering areas in e.g. Marocco and the Nile-delta in Egypt.


Spring migration and mist netting
The spring migration of early species has started at Lista. With good winds during the last days, many migrating gulls have been registered, in particular common gulls and lesser black-backed gulls. Quite a few migrating kittiwakes have also been logged from the sea watching hide. Several hundred lapwings rested around the lighthouse area today, and many meadow pipits have arrived during the last 24 hours and are resting in the fields. The first few golden plovers have also been seen.

The mist nets have only been open for one day so far. This is because of strong winds blowing since the observatory opened on the 15th of March. The first day of mist netting (20th of March) gave 12 birds in total: great tit, blackbird and robin.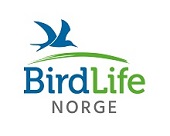 | | |
| --- | --- |
| This season | 612 |
| Today | 3 |
| Top 3 today: | |
| Lesser redpoll | 1 |
| Barn Swallow | 1 |
| Garden Warbler | 1 |
Detailed log