Only in English
News
Support us
Volunteer
Species list
Deviation
Log
Ringing numbers
Yearly totals
Abroad
About us
Volunteers 2019-2021
Volunteers 2015-2018
Recording area
Norwegian list
Accommodation
Guiding
Publications
2011-2021
1957-2010
Transport
Contact
Bird Obs Norway
Videos
Log in
Search the site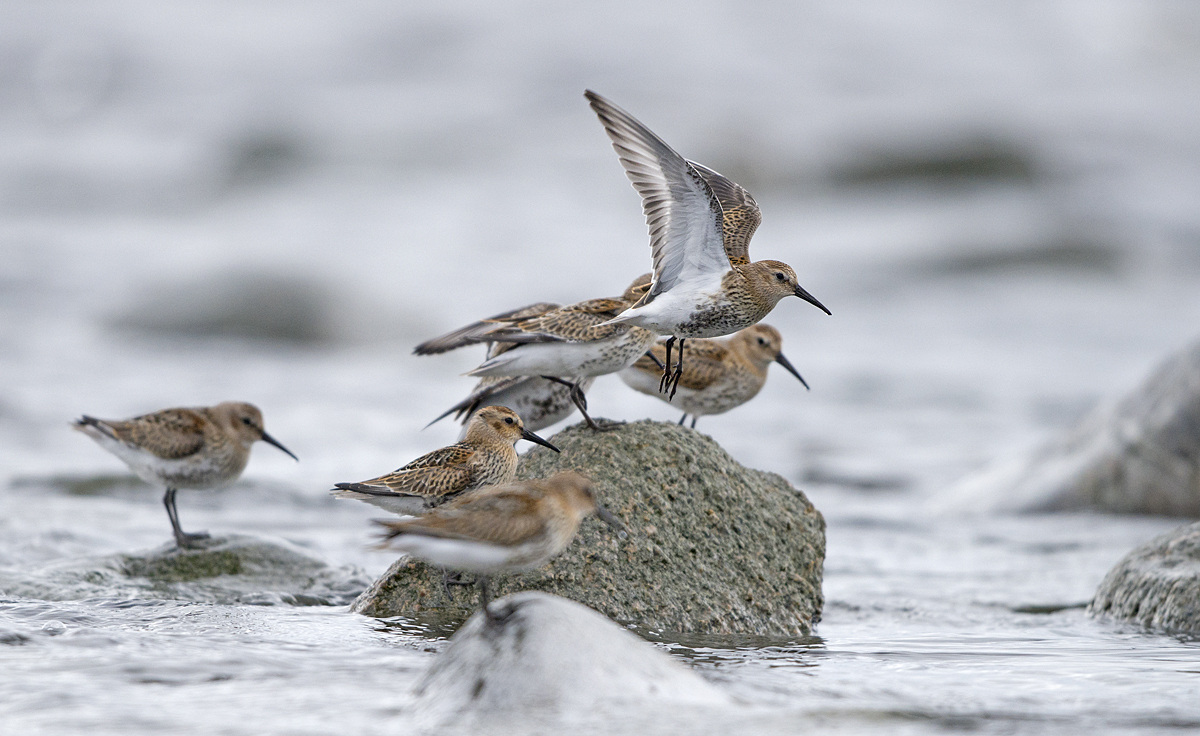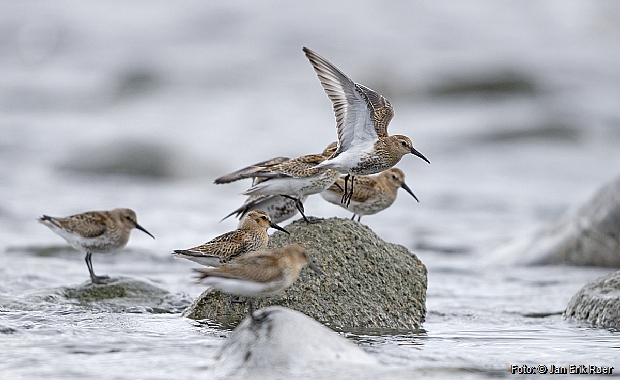 REPORT August 2015
A total of 444 birds were ringed during August on the standardized protocol (107 birds less than in 2014). In broad terms the month has been warmer and wetter than average. All months in 2015 have resulted with very low numbers on the standardized trapping and being all below average.
By Aïda López

Regarding the weather, the average temperature has been 16.1 °C (normal average for August is 14.6°C). Total precipitation has been 135.2 mm (normal average for August is 107 mm). Highest wind speed was 15.5 m/s (26 Aug) with the average wind being 6.7 m/s. There has been a long period (around 2 weeks) with very long eastern winds, which have not allowed to open those nets that are easily exposed to wind. This might have affected to some species numbers, such as wheatears and pipits.

In broad terms this August has been warmer and wetter than average. Although the temperature for all months so far this year has been more or less close to normal, they have all been much wetter, some of the months reaching more than double precipitation average.

A total of 444 were ringed during August on the standardized protocol, 107 birds less than in 2014. However, this is less than 46 % of the average for august on the period 1995-2014 (which is 967 birds). August 2014 had the poorest ringing numbers so far, but August 2015 has been even worse. It is also noteworthy that all months in 2015 have had lower numbers than 2014 in the standardized trapping, and below normal average for the specific months (except June with many siskins).

40 species have been ringed, 3 less species than in August 2014. The most noteworthy have been Icterine Warbler, Barred Warbler, Wood Warbler, Pied Flycatcher and Twite. The three most abundant species ringed in August have been Willow Warbler (167), Common Linnet (28) and White Wagtail (20).

The species diversity in the nets in Aug'15 has been fairly different from the one last year. This August we have found in the nets 3 Sparrowhawks, 3 Icterine Warblers, 6 Bramblings, 1 Twite and 1 Reed Bunting, while none of these species were ringed in Aug'14. In comparison with last year, quite many species were ringed that we didn't have the opportunity to handle in Aug '15, such as, Willow Tit, Coal Tit, Blue Tit, Nuthatch, Tree-creeper, Red-Backed Shrike, European Jay and Greenfinch.

The ringing numbers for most of the species have been lower than average, especially obvious in Tits, Nuthatch, Tree Pipit, Yellow Wagtail, Dunnock, Whinchat, Fieldfare, Siskin, Sedge Warbler, Garden Warbler, Blackcap, Spotted Flycatcher, Tree Sparrow, Chaffinch, Yellowhammer and Reed Bunting. All those species are 50% down average. On the other hand, Common Blackbird, Icterine Warbler, Chiffchaff and Linnet have been above average. White Wagtail, Common Whitethroat, Pied Flycatcher, Lesser Redpoll and Meadow Pipit are around average. Goldcrests are under average since 2009 but they are showing a slight increase during the last years, being the highest in 2015.

A total of 150 species have been seen in August (157 in Aug'14/161 in Aug'13/164 in Aug'12) out of 212 species observed in the area during this year.

Passerines have been seen in low numbers. Some species have appeared in higher numbers than recent years including Mute Swan, Common Scoter, Goldeneye, Red-throated Diver, Barred-tailed Godwit, Kestrel and Common Eider. The Red-breasted Merganser has the highest number ever. However, Fulmars, Manx Shearwaters, Guillemots and Black-headed Gulls have had a very poor year.

In general most of the waders are doing well this year, being over or around average numbers, except Curlew, Whimbrel, Lapwing and Wood Sandpiper.

The only remarkable species for August have been a Bee-eater and a Gyrfalcon.

| | |
| --- | --- |
| This season | 527 |
| Today | 38 |
| Top 3 today: | |
| Blackcap | 13 |
| Willow Warbler | 8 |
| Lesser Whitethroat | 4 |
Detailed log