Only in English
News
Support us
Volunteer
Species list
Deviation
Log
Ringing numbers
Yearly totals
Abroad
About us
Volunteers 2019-2021
Volunteers 2015-2018
Recording area
Norwegian list
Accommodation
Guiding
Publications
2011-2021
1957-2010
Transport
Contact
Bird Obs Norway
Videos
Log in
Search the site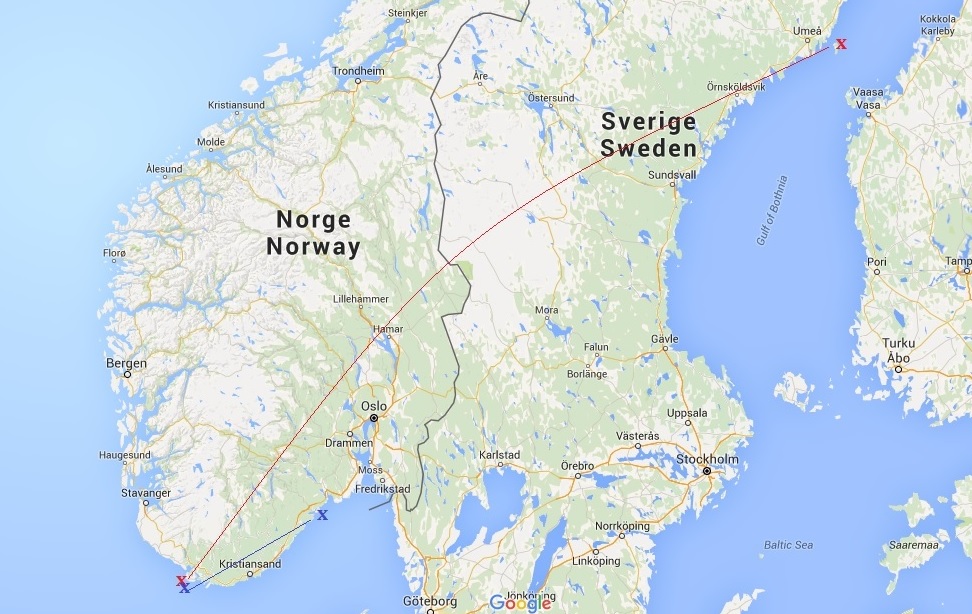 Antallet ved Lista og Jomfruland fuglestasjonene var det høyeste siden 1993.
A Goldcrest from Stora Fjäderägg!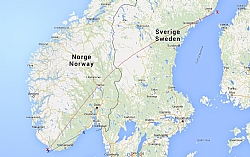 Rød: ringmerket fuglekonge (ung hunn) på Stora Fjäderägg den 22.09.2015 og gjenfunnet på Lista den 11.10.2015.

Blå: ringmerket fuglekonge (ung hann) på Lista den 13.10.2015 og gjenfunnet på Jomfruland den 16.10.2015.
Two interesting recoveries after many Goldcrests ringed in autumn.

Goldcrests have a significant negative long-term trend at Lista and Jomfruland Bird Observatory, while the standardized ringing in autumn 2015 was very good for this species. Both bird observatories had the highest catching numbers of Goldcrest since 1993.

This year we have got two interesting recoveries of this species. A Goldcrest ringed on Stora Fjäderägg in Sweden on 22.09.2015, was recovered at Lista Bird Observatory, 1001 km away, 19 days later. In addition, another Goldcrest ringed at Lista on 10.13.2015 was recovered 3 days later at Jomfruland, 196 km away.

Both birds were caught in autumn 2015 and they flew towards opposite directions. This is a good example of a migrant Goldcrest flying southwards in autumn, while the one caught at Jomfruland has probably been following the coast eastwards to get around the North Sea. Most Goldcrest that we see migrate at night passing the lighthouse going towards south-east. They could also easily be blown a bit out of direction when strong winds occur in the autumn.