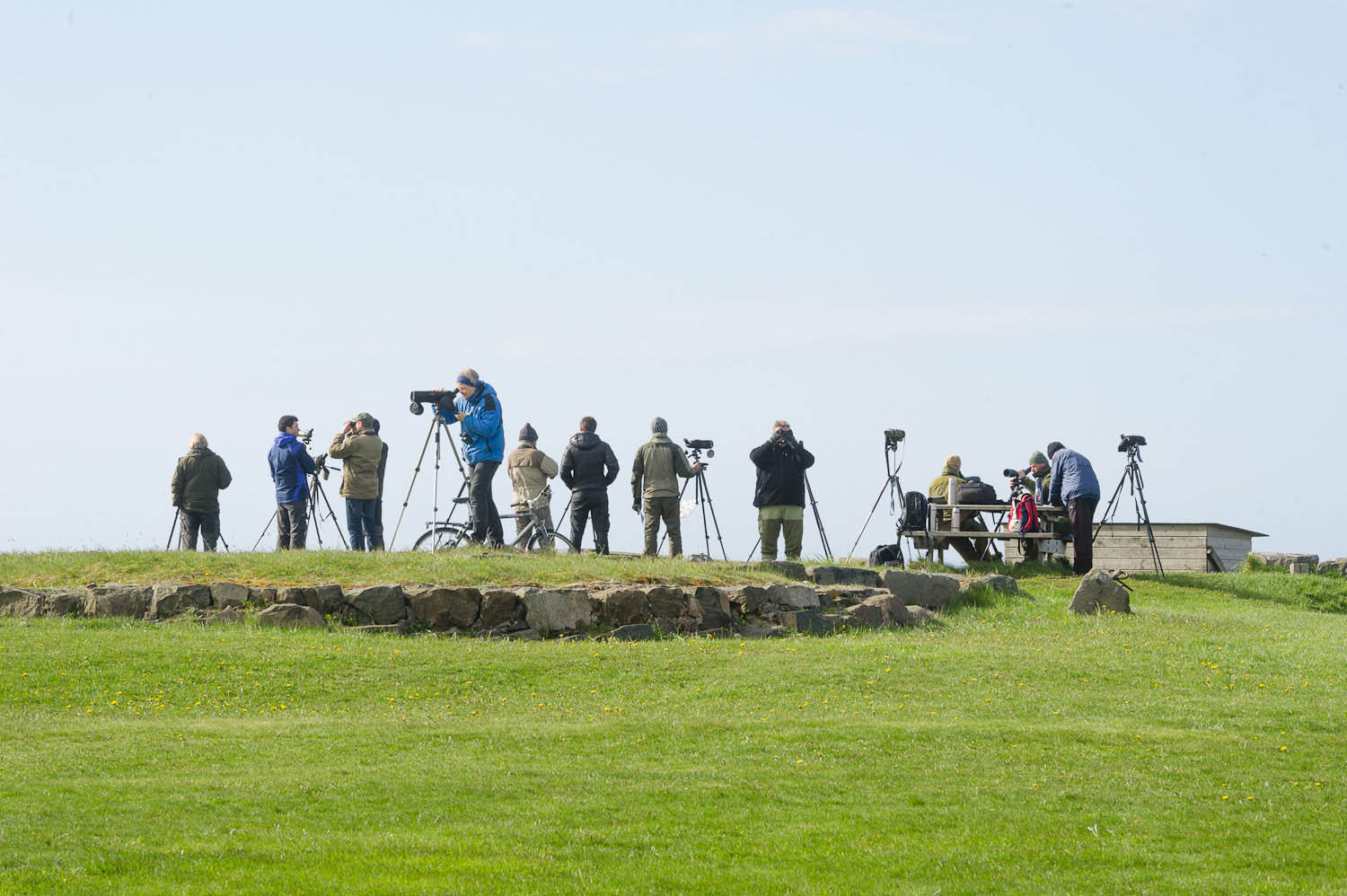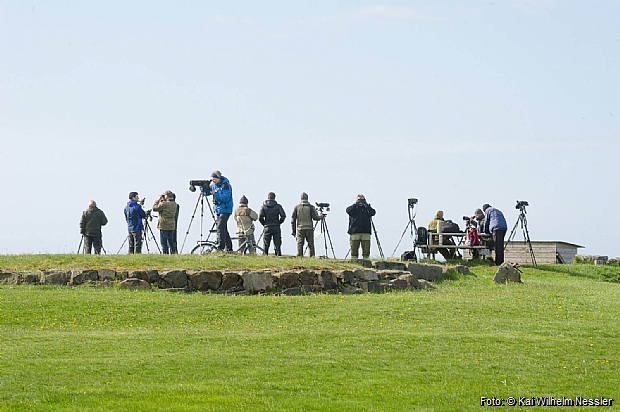 Migration counts at Gunnarshaug
Numerous seabirds migrate past the peninsula every spring and autumn.
Want to volunteer at the bird observatory?
We are looking for volunteers to help with daily migration counts during spring 2013. Knowledge of species determination in the field is required, and your observations will be used in the daily log.

Lista Bird Observatory is situated at the tip of the Lista peninsula, next to Lista Lighthouse, in Farsund municipality. We run mist netting campaigns, as well as daily migration counts of both passerines and seabirds. We take part in the Directorate for Nature Management's terrestrial monitoring programme, and the observatory's monitoring series currently spans over more than 20 years, thus recording long term changes in bird populations and migration.

Spring season starts on March 15, and lasts until June 10th. We are primarily looking for volunteers wanting to stay for longer periods of time, from 2-3 weeks or longer. We offer free lodging at the bird observatory, in the beautiful and unique Lista Wetland systems.

If you are interested, get in touch either via phone or email!

Margrethe Wold, +47 94 98 67 93, margrethewold@listafuglestasjon.no
Thomas Bentsen, +47 41 37 34 01, thomas@listafuglestasjon.no